Yamaha Dt175 motorcycles for sale
$3,600
Olympia, Washington
Negotiable
This bike has a clear, clean WA State Title & Plates last tab 2016. Was used for short trips, with two 100 mile road trips and performed excellent. About 95 MPG. in very nice shape, and runs great. I was disabled in 2015, and afraid to ride it on the road because of it's vintage status and chance getting it stolen. This bike came with the rare vintage teardrop gas tank (less than a gallon) which give it the "look". The gas tanks is clean and not rusted. Some very minor paint blemishes, and one minor seat tear, not patched (yet). New OEM tires and tubes installed 2012. Original Yamaha tool kit in bag under seat. This bike never had any major engine or transmission repairs. Some minor clean up, new hoses, battery, and OEM replacement carburetor with fuel shutoff (original carb is supplied with bike) The original rear turn signals are supplied with sale, and it is shown with rubberized turn signals to prevent damage. All electrical and mechanical items function normally (even the horn). The bike has been kept in good maintenance by myself using the best oils. and non-ethanol gas when available. It is easy to start and generally starts first kick. It runs excellent and shifts through all the gears smoothly. Brakes have been kept adjusted. Great throttle response and a healthy sounding motor with only a little under 4000 original miles. This bike is ready to get on , ride, and enjoy. Please look over the pictures and if you have any questions, don't hesitate to ask. Shipping/Pickup is 100% the responsibility of the buyer. I will coordinate and help your shipper as much as I can, but you must make all arrangements. Total due by cash or cleared check within 7 days, and before pickup. Don't worry, we can work out the details.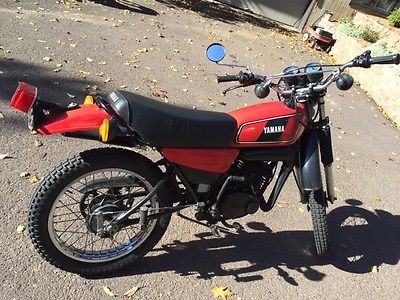 $1,695
Hazelhurst, Wisconsin
Awesome vintage off-road trail blazing street machine! This bike rocks, the end! Bike starts on first or second kick, runs great, goes down the road beautifully, and did I mention it rocks!? Make no mistake, even though it looks good, this bike has been ridden and shows a little wear. But it also looks like it was put in storage 20 years ago waiting for you to take her out and rip some trails. Please look at all pictures to evaluate condition for yourself and while you're doing that picture yourself on this bad-boy, boom-box in hand, blaring Lynyrd Skynyrd!(I in no way condone driving a motorcycle while listing to a boom-box. Do not try that at home!) Well... am I missing anything? Oh yeah, do yourself a favor and practice smiling and giving the motorcycle head nod to people giving you a thumbs-up when you ride past them on this vintage bike. This bike is local pick-up only unless you find a shipper and set up pick-up/delivery, I'm not UPS. bad-ass!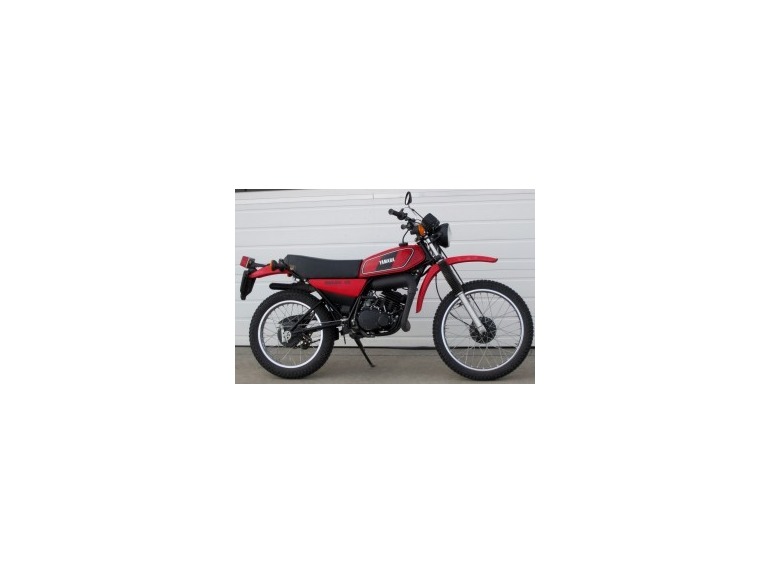 $1,899
Rapid City, South Dakota
Category Dual Sport
Engine Licensed & Bonded S.D. Powersports
Posted Over 1 Month
Some people won't understand this bikes and it's pricing, but that doesn't really matter to the people who do! Only 2,876 Miles on this bike and other than a very minor tear in the seat it is in excellent original condition! Hurry in because when it's gone, it's gone, and you may never have the opportunity again!! Don't make it hard to live with yourself because you waited too long to make a decision! In this day and age you can spend just as much on a couch or TV and they are pretty boring compared to this ride!! Hurry in at ONLY $1,899!!Power Brokers of the Black Hills Inc. has been the largest used motorcycle dealer in the Black Hills of South Dakota for the past 12-Years with over 100 used units to choose from in our showroom. We are a licensed and bonded South Dakota dealer located in Rapid City, SD so you can buy with confidence. Take a trip out to buy your new ride and spend some time cruising the Black Hills or Badlands of South Dakota!! We will take all the additional photos needed for serious buyers, just give us a call! We strive hard to make sure you know exactly what you are buying by giving a very honest appraisal of the unit's condition. We absolutely will not consider trading or selling any units that have record of prior salvage title status. We arrange shipping anywhere in the United States!! Fly-n-Ride!! We are only 10 minutes from Rapid City Regional Airport! We enjoy meeting new people and welcoming them to our area, so call us with your flight arrival time and we will get you picked up from the airport and arrange hotel accommodations if needed. Our shop is just 30 minutes from Mt. Rushmore and many other attractions!! Come out and you will enjoy some of the best motorcycle riding in the United States! Visit our website at or call us at 605-721-7355...new units arriving daily!! Hours are Mountain Time: Tuesday - Friday 10am to 5pm Saturday 9am to 5pm Closed Sunday & Monday