Victory Vision 10th Anniversary motorcycles for sale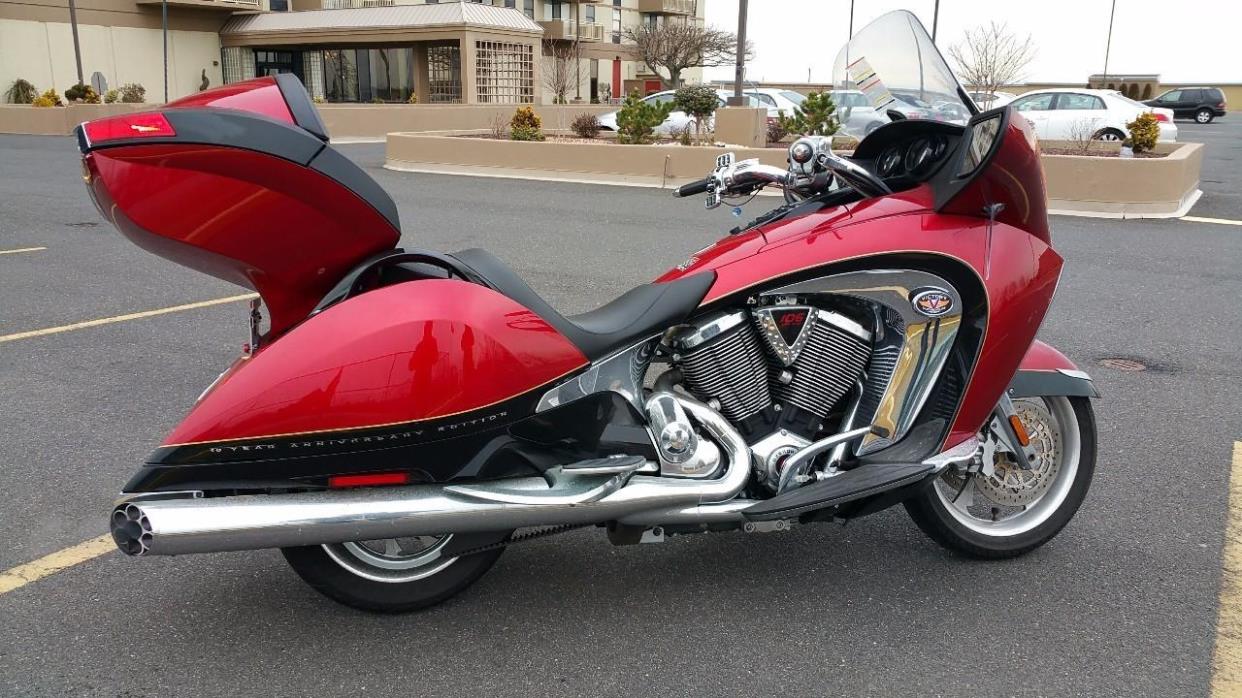 $25,000
Long Branch, New Jersey
Category -
Engine -
Posted Over 1 Month
Bike #50 (of 100), 2,841 miles, chrome elements have some pitting due to being located at the "Jersey Shore".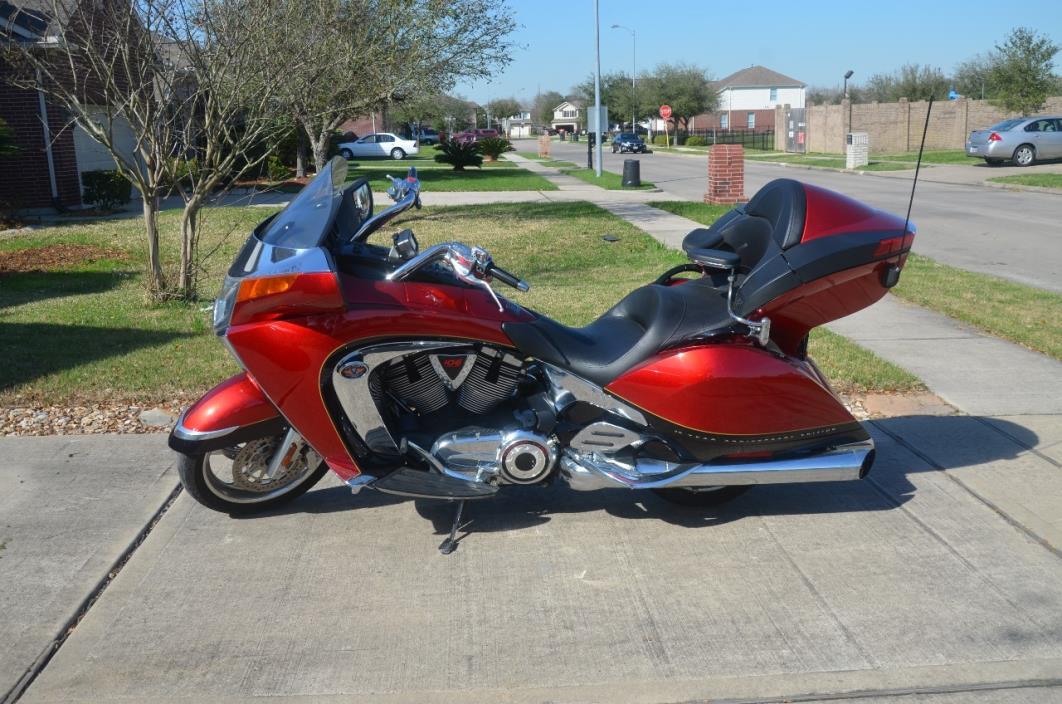 $13,000
Baytown, Texas
Category -
Engine -
Posted Over 1 Month
Excellent condition, Fully loaded.  Added toe/heal shifter.  Less than 12,000 miles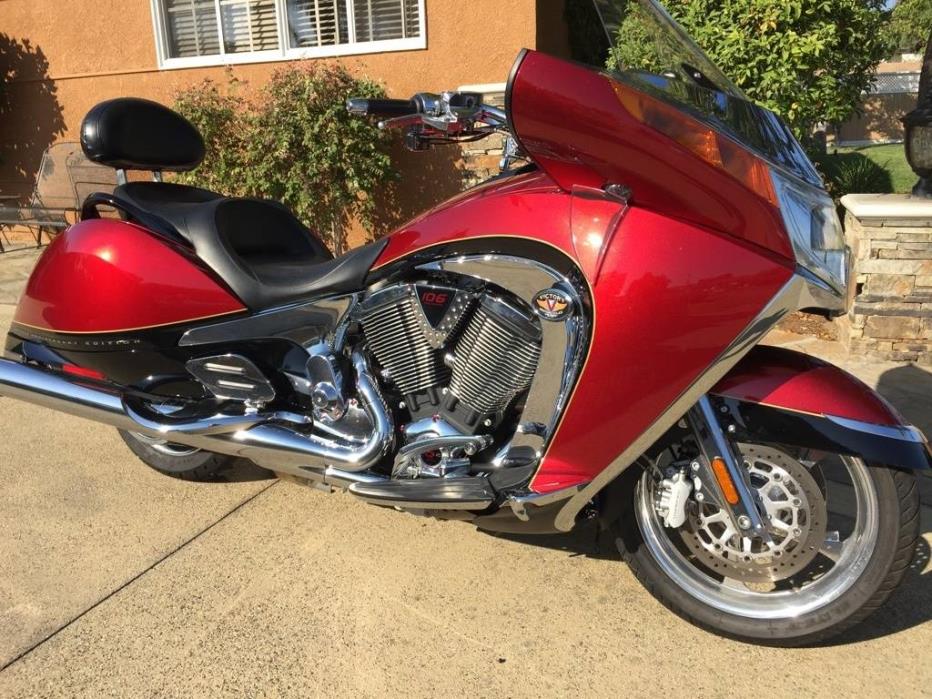 $15,900
La Mirada, California
Category -
Engine 1,737 cc
Posted Over 1 Month
This is a veery special Victory Vision. A lottery system was used to determine who could buy it. Only 100 of these were made and within 7 minutes of its release all 100 were sold. This is number 65 of the 100 10th Anniversary editions made. Includes rear top truck (with premium lighting, and interior linings. Passenger back rest for use without the top trunk. Locking side saddle bags. All 4 speakers upgraded to premium units. Includes intercom system for drive and passenger communication thru helmets. Includes GPS, XM, FM, Band as well as iPod and iPhone connections for music played thru mobile devices and/or phone calls. Includes tall and short windshield with push button lowering or raising. Lowering kit added. New tires. Heated hand grips, heated passenger seat, heated driver seat. Cruise control. Other tasteful small bling items added. Has been protected in my garage since the day it was purchased so it is in show room perfect condition. Best of all only has 2,796 miles on it.