Victory motorcycles for sale in Albuquerque, New Mexico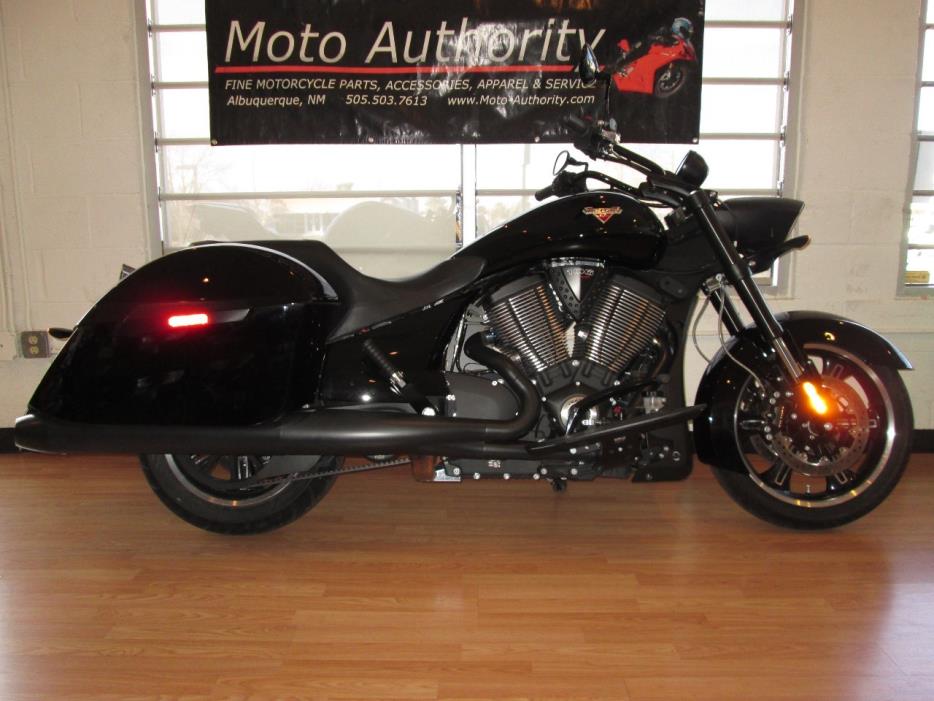 $10,500
Albuquerque, New Mexico
Category -
Engine 1,731 cc
Posted Over 1 Month
The Victory Cross Roads 8-Ball is a cruiser with the unique Victory blacked-out treatment that makes it a stealthy, understated gem. Delivering outstanding performance and with it's ultimate "murdered" theme, gives it a look that is truly Victory. This one is ready for you to ride, ride, and ride some more. Stock color-matched hardbags, ergo floorboards, massive pull back bars, 5.8 gallon tank and a huge 1731cc mill makes for a mellow, comfortable, and way powerful machine. Excellent condition with only 2,176 miles! Clear and clean title in hand. All services up to date. Asking only $10,500.00!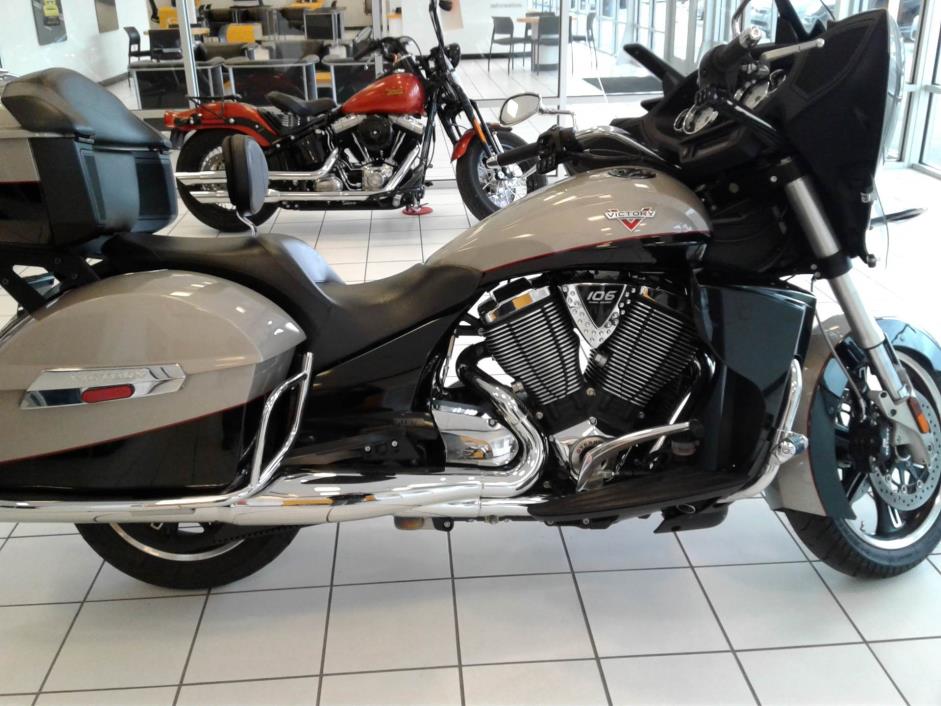 $11,992
Albuquerque, New Mexico
Category -
Engine 106 ci (1,731 cc) cc
Posted Over 1 Month
Touring motorcycle riders are rolling up the miles on the innovative Cross Country Tour® from Victory Motorcycles. It has the most storage space of any motorcycle in the world, unmatched comfort, superb performance and distinctive style. Pack everything you need, take to the road and relax for weeks. 13,698 Miles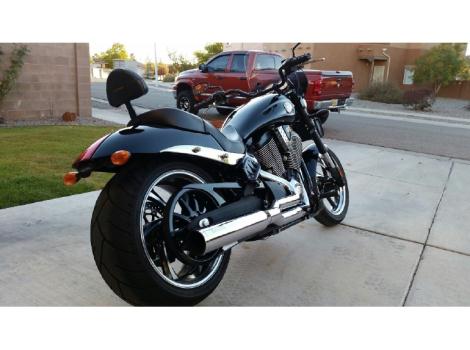 $8,900
Albuquerque, New Mexico
Category Cruiser Motorcycles
Engine 1,731 cc
Posted Over 1 Month
2010 Victory Hammer, Very Clean, Motorcycle is just plain Raw American Muscle and Pure American Value. Victorys Freedom V-Twin, 5-speed, 7k Miles - With a "FAT" 250 mm wide rear tire, brand new front and rear Dunlop tires, inverted front fork, chrome headlight, and Victory chrome high performance 2 into 1 exhaust with stage 1 tune, has many upgrades such as the touring seat with backrest, quick detach windshield, tachometer, ergonomic comfort grips, side mounted license plate, passenger mini floor boards, lots of aftermarket chrome. Over $3,000 in upgrades to this Beautiful bike, mint condition and drives like a dream around town and on the highway. The tone from the exhaust sounds awesome!!! I am selling to buy the new Cross Country, we are doing a lot of highway driving across the country and wife wants more comfort for long distant riding. Please no tire kickers and I cant allow anyone to ride until money is in hand. You will not be unhappy with this piece of American muscle; it is a blast to ride. The Hammer and the Jackpot are very similar bikes except for the front wheel size. Asking $8,900 please call Robert at 505-379-3666 Please do not text, I will not reply, call if you have any questions.
Trim 8 BALL