Rupp motorcycles for sale
$6,000
Oro Grande, California
Negotiable
New 1800 CC engine with rebuilt fully automatic transmission. Very few miles on the drivetrain. Runs like new! New interior, including all gauges, luggage rack, trailer receiver.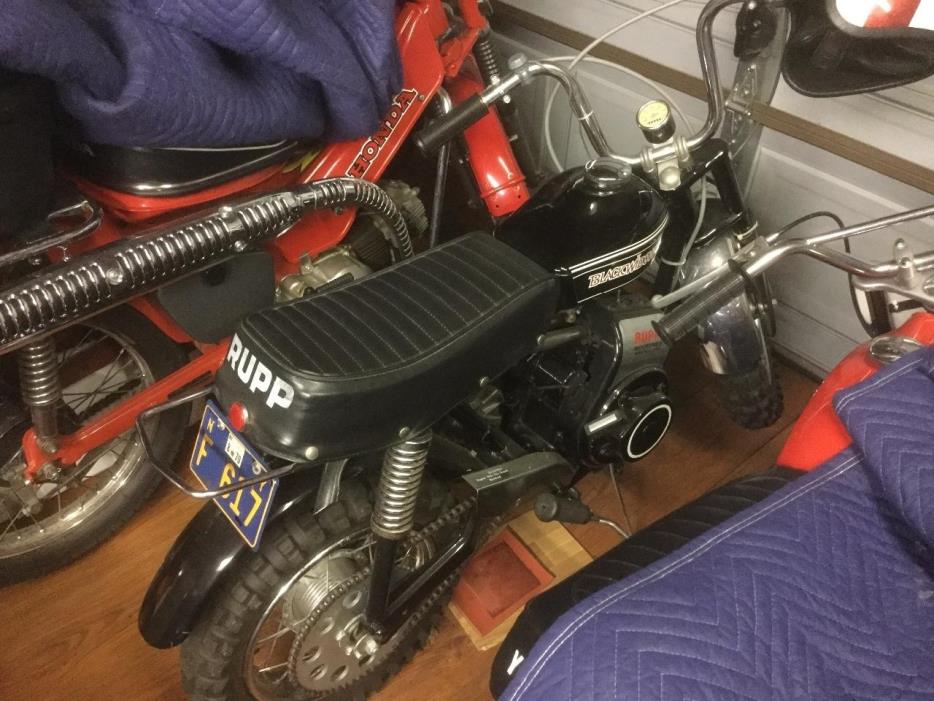 $3,500
North Tonawanda, New York
1971 Rupp Black Widow, rare one year only model that are very hard to find and seldom seen for sale. This model comes with all original equipment including specific larger wheels than Scarmblers or Hustlers and unique header/exhaust along with racing Delorto carb which makes this mini rip. The Black Widow also has a rare period correct speedometer. Unit was purchased by me from the original adult owner who claimed he only drove it in parades throughout his ownership.Excellent overall condition,needs nothing but new home.Possible vintage trades considered.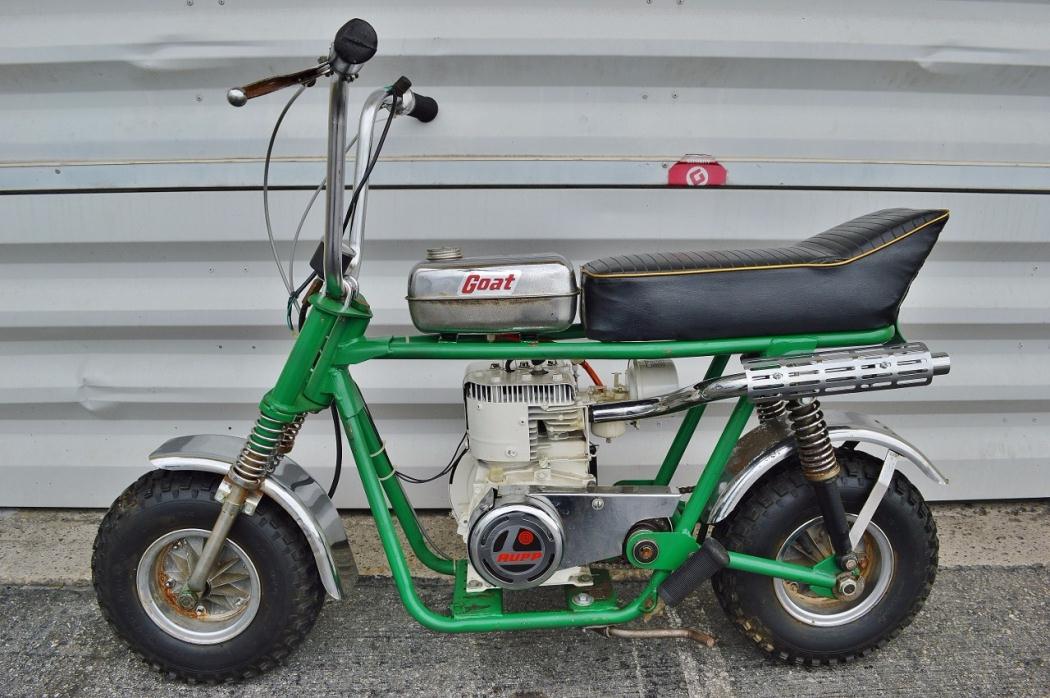 $4,000
Coral Gables, Florida
1969 Rupp Goat All Original MinibikeAll Original Collector Minibike with Tecumseh Engine1969 RUPP GOAT "ALL ORIGINAL" MINIBIKEThis is a classic collector quality RUPP GOAT MinibikeAll original piece with the Original Tecumseh EngineGreen Metallic All original paint, this minibike comes from a private collection.Asking Price: $4000 obo.Call Tony 305.988.3092or Pete 305.772.8635