Off Road Motorcycles for sale in Tucson, Arizona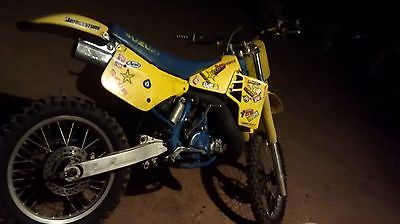 $1,500
Tucson, Arizona
Vintage 88 Suzuki rm 250 has a new carb new exhaust valve new top end this motor has only a couple hrs on motor bored out 20 over 1500 firm this bike is in excellent condition runs great may need to be broke in yet.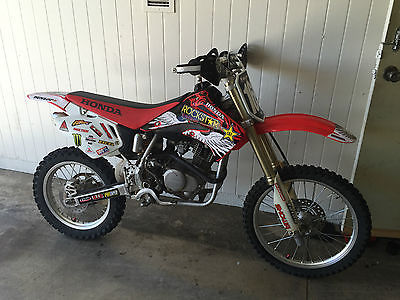 $1,250
Tucson, Arizona
Rare bike, awesome suspension and set up from 2005 CR85R big wheel with CRF100 engine. The bike is set up with big wheel, swing arm and wheels and smaller wheels and swing arm conversion as well. This bike is in extremely good condition, everything works as it should, no mechanical issues. Runs great, very fun and reliable. Lots of aftermarket parts and upgrades.Bike has always been stored inside the garage and maintenance has been performed before every ride. The forks are starting to leak and may need to be rebuilt in the future. Clean and clear Arizona title.I am not desperate to sell the bike, I am not interested in trades or low ball offers, thank you. I can deliver the bike within 200 miles of Tucson, AZ for a delivery fee.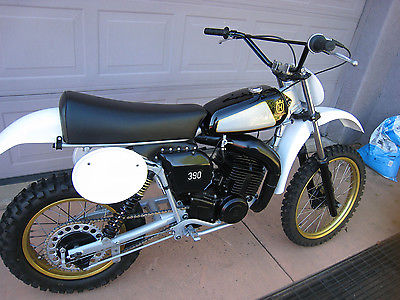 $5,500
Tucson, Arizona
Offered for sale is another beautiful restoration from the Vintage Bike Master Bill Eley here in Tucson AZ. This is a 1978 Husqvarna CR390. Check out the photos of this over the top restoration. If your looking for the ultimate in a twin shock vintage race bike or eye candy this is the one. Husqvarna Dominated motorcycle racing in this era. OK, on to the details. The Frame: ML27052 The frame, swing arm and handlebars are power coated. The following parts are all new: steering head bearings, swing arm bearings, isolation rubbers, front and rear fenders, rear fender splash guard, fender isolation rubbers, front and side number plates, rear brake lever bushing, rear brake stay rod bushing, swing arm chain protector rubbing block and swing arm chine guide rollers. Front forks: Rebuilt and they have air valves on the the fork caps Wheels: Disassembled, all blemishes professionally removed and then re-anodized gold. Wheels are laced with stainless steel spokes. New rim protector strips and new tire to rim locks, new tires and tubes, new wheel bearings and seals, new brake shoes,new 53 tooth rear sprocket, new 13 tooth front sprocket and new chain. Rear Shocks: Original Ohlins remote reservoir shocks. Shocks are rebuilt and the springs are power coated. Air Box: New rubber splash guard, new foam filter element and a new airbox to carb. boot. Seat: Original silver metal base, new seat foam, new vinyl seat cover. Work professionally done. Gas tank: Tank is aluminum. painted and hand pin stripped and new Husqvarna decals installed, then clear coated. New original style petcock. New original gas cap. Engine: Bored to 2nd oversize. New Wiseco piston and rings. New wristpin bearing. Rod big end checked and crank runout checked. New Bearings, seals and gaskets throughout. Clutch plates not replaced but are in excellent condition. Carb rebuilt. New PVL ignition coil. Reeds checked but not replaced as they are in excellent condition. Engine cases, cylinder and head and small parts were all bead blasted. The engine was painted with high temp paint. Exhaust: Original style pipe. The pipe was internally cleaned of carbon and painted with high temp paint. Silencer has been re-packed with two stroke glass fiber mat. Controls: Original brake and clutch levers. Original throttle assembly. New clutch, brake and throttle cables. Original owner's manual is included. Terms of sale: Bike is sold with bill of sale. Non refundable $1000.00 deposit within 24 hrs of sale. Bike is located in Tucson AZ. Seller will assist with shipping, i.e. haul to freight terminal and assist with crating. Buyer will be responsible for cost of crat, tie downs or items that are needed to safely ship the bike. Buyer will be responsible for shipping costs.