Honda Vfr 800 Interceptor Deluxe motorcycles for sale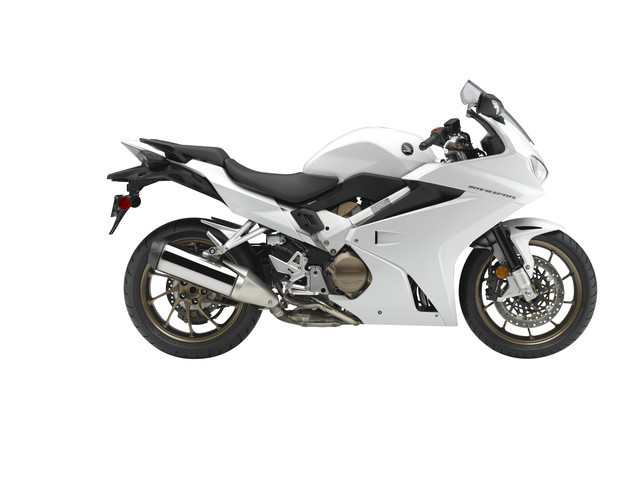 $9,999
Dallas, Texas
Category -
Engine -
Posted Over 1 Month
2014 Honda VFR800 Interceptor Deluxe, Experienced riders have come to appreciate the Interceptor as one of the best sportbike motorcycles on the road. And with the introduction of the VFR800 Deluxe, the best just got even better. With new features including traction control, Anti-Lock Brakes (ABS), self-cancelling turn signals, a centerstand and heated grips, the VFR800 Deluxe just took the Interceptor to a whole new level. The perfect complement to the Interceptor_s triple-disc-brake system, the Anti-Lock Brakes on the sportbike motorcycle provide the assurance riders want and need on unfamiliar roads, uneven road surfaces and compromised traction. Plus, Honda_s Traction Control system is designed to limit rear wheel slipping during a hard acceleration or during acceleration on low traction surfaces. It_s the added confidence that can only come from Honda track-tested, advanced engineering.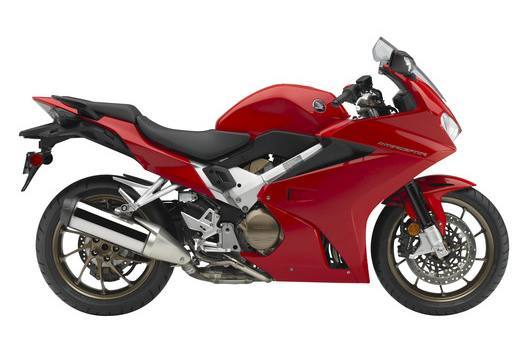 $10,399
Westerville, Ohio
Category Sport Bikes
Engine -
Posted Over 1 Month
2015 HONDA VFR800 INTERCEPTOR DELUXE, Advertised price includes all current rebates/incentives which will be deducted after tax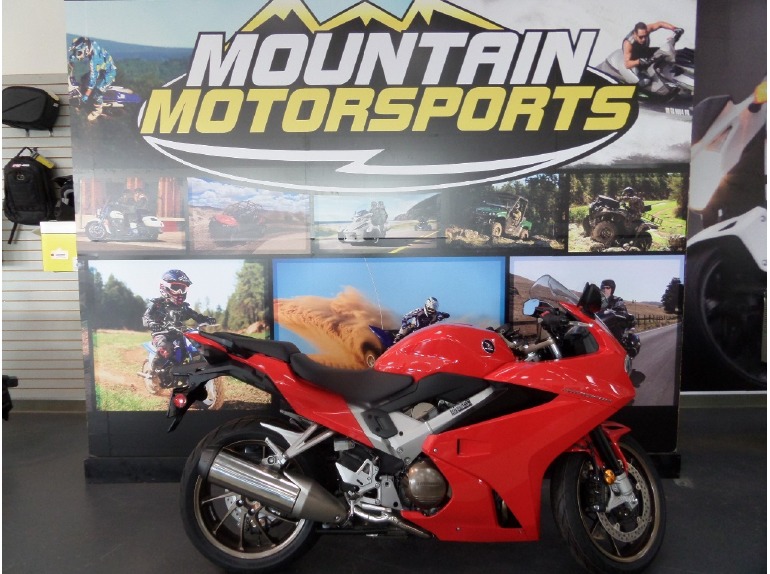 $13,499
Lawrenceville, Georgia
Category Sport Bikes
Engine 800 cc
Posted Over 1 Month
2015 Honda® Interceptor® DLXRefinement No Other Bike Can TouchWith experience comes wisdom. Sure, fluorescent-colored breakfast cereal might be fun when you're a kid, but as you learn more, you start eating smarter. Same with your motorcycles. Loud, flashy bikes that try to grab your attention with outrageous styling, but do not turn or stop well? Seating positions that would give a chiropractor nightmares? Pass. The experienced rider looks for a machine that works with him or her. That offers plenty of performance, that's comfortable to ride—even at a brisk pace.For generations, that's meant Honda®'s Interceptor®, a bike that performs as well in the curves as it does on the open road. The Interceptor®'s 782cc V-4 VTEC engine with fuel-injection mapping for better low-end torque feel. It includes adjustable seat height to better fit a range of riders, front-mount radiator for a slimmer profile, radial-mount front brakes, and all-side muffler, wheels and Pro-Arm® swingarm. There's even a Deluxe model for 2015 with features like traction control, anti-lock brakes, self-cancelling turn signals, a centerstand and heated grips.