Yamaha motorcycles for sale in Alberta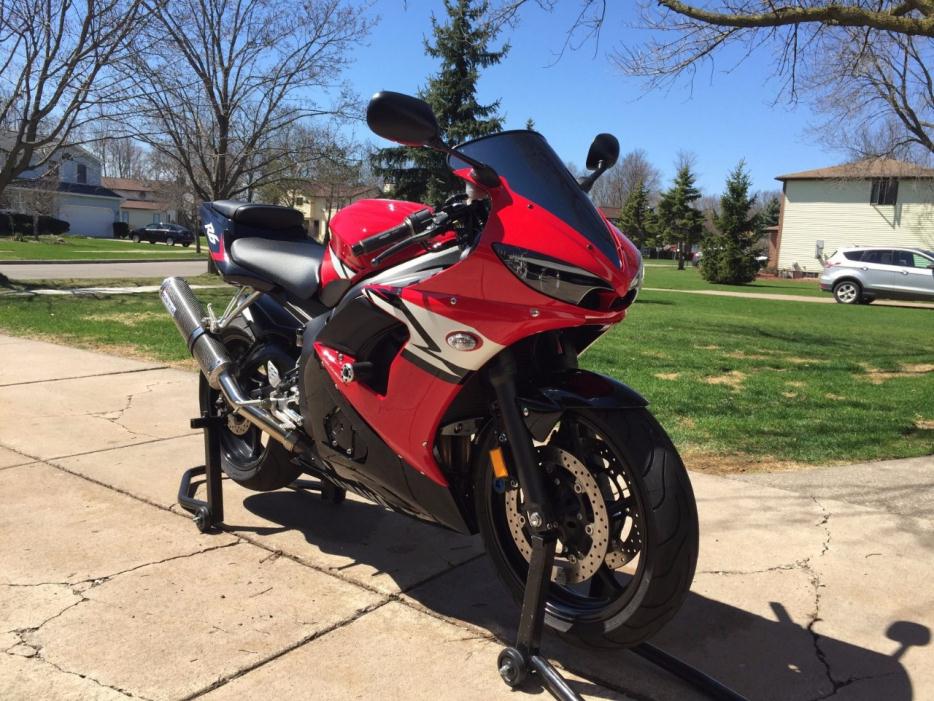 $3,900
Cremona, Alberta
YZF-R6 - very low mileage 6,374 original - almost brand new Michelin Pilot Power tires - has never went down - clean title in hand - bike is in excellent condition!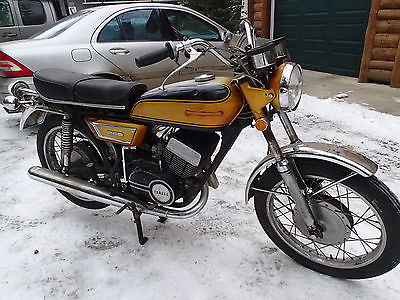 $675
Calgary, Alberta
Category -
Engine 250
Posted Over 1 Month
1972 Yamaha DS7 250CC 2-stroke motorcycle for sale. This is a very close to complete bike that was running this past Saturday (can provide video) and is an excellent starting point for a resto. The bike is dirty but it is a great piece. Much of the chrome will clean up real easy. The bike has good compression and low mileage at 7418. This is a numbers matching 1-year bike. This was the predecessor to the RD250 but is piston port and was considered much closer to the race bikes of the period than the RD. This is a great example that will make a relatively easy restoration project. Again, overall this is an amazing starting place. The original paint on the frame appears decent shape and again just needs a wash to see what lies underneath.. I think the pipes and most of the chrome will only need a clean and polish. Tank has some dents but overall good shape. It is not a rust bucket like many of them. Cables all appear to be original and controls are in excellent shape. Many projects have loads of missing parts or damaged pieces. This is not the case here, you will not need much to get this restored. This appears to have been an Alberta bike for some time (although I am unsure of the actual history) so there are not the rust problems you see with bikes from the east and closer to the coast. The items of note that are missing are relatively minor but include the battery, tail light lenses, side stand spring and tank badges. The front fork legs have some rust which may or may not be repairable. I expect the carb boots will need to be replaced as well. The bike comes with the original seat that has a rusty pan and the foam is no good. It also comes with a RD200 seat in very good shape. Also comes with a manual in binder. VIN is DS7-121130 The bike comes with a bill of sale and I will not crate or ship to you. I am happy to help load into your truck or shipping vehicle. I will try and provide reasonable assistance if you are planning on shipping the bike. See pictures for condition and feel free to ask questions. Happy to provide phone number if want to chat. Deposit of $300 due within 24 hours and balance due within a week. Paypal or cash only.
$4,200
Airdrie, Alberta
I bought this bike new back in 2008 at Coyote Motorsports in Denver, Colorado. It is a 2007, but was still in the shipping crate when I bought it. I went in the back of the shop, picked it out, they built it for me and then I drove off with it. I have all the original paperwork for the bike as well as the title. I own it 100% with no lean. I moved to Calgary in January of 2012 in the Summer of 2012 I went back down to Denver to get it. I brought the bike up here on a trailer. It is certified as mechanically sound by Yamaha as well verified as passed on the out of Provence inspection. I have all the paper work.I have taken very good care of it. It has always been kept in a clean garage. I have made the regular oil changes and services. I put air and exhaust modifications on it so it breathes much better and has more acceleration power than most 650cc's. I took off the factory airbox and restriction plate as well a put on dual air-intake kits so the bike can breathe in the air better. To help the exhaust I put on 2.5" Roadbunner Street Pro Pipes (straight pipes).
Trim Custom