Victory Jackpot motorcycles for sale in Iowa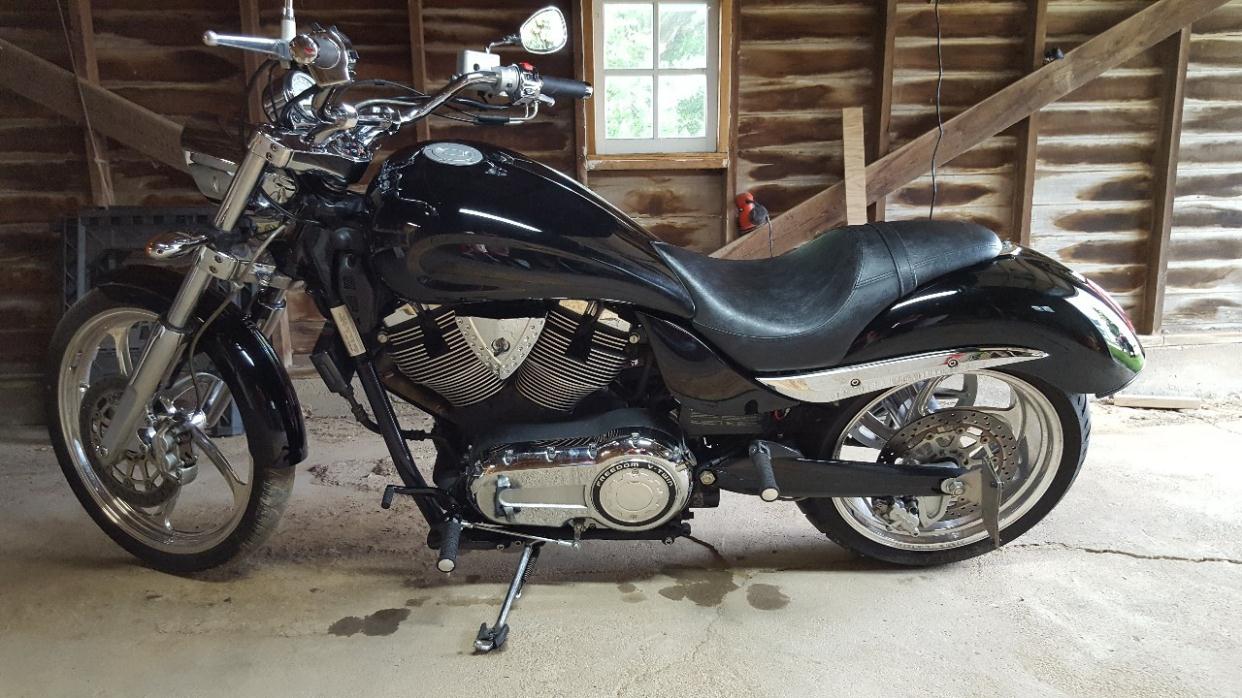 $6,500
Moorhead, Iowa
beautiful bike! 100 cubic inch motor with 6 speed overdrive transmission. gorgeous 250 rear tire with 2500 miles on it. Real eye-catcher. 9,000 miles. Very clean bike. Will provide more pictures upon request. Thanks for looking.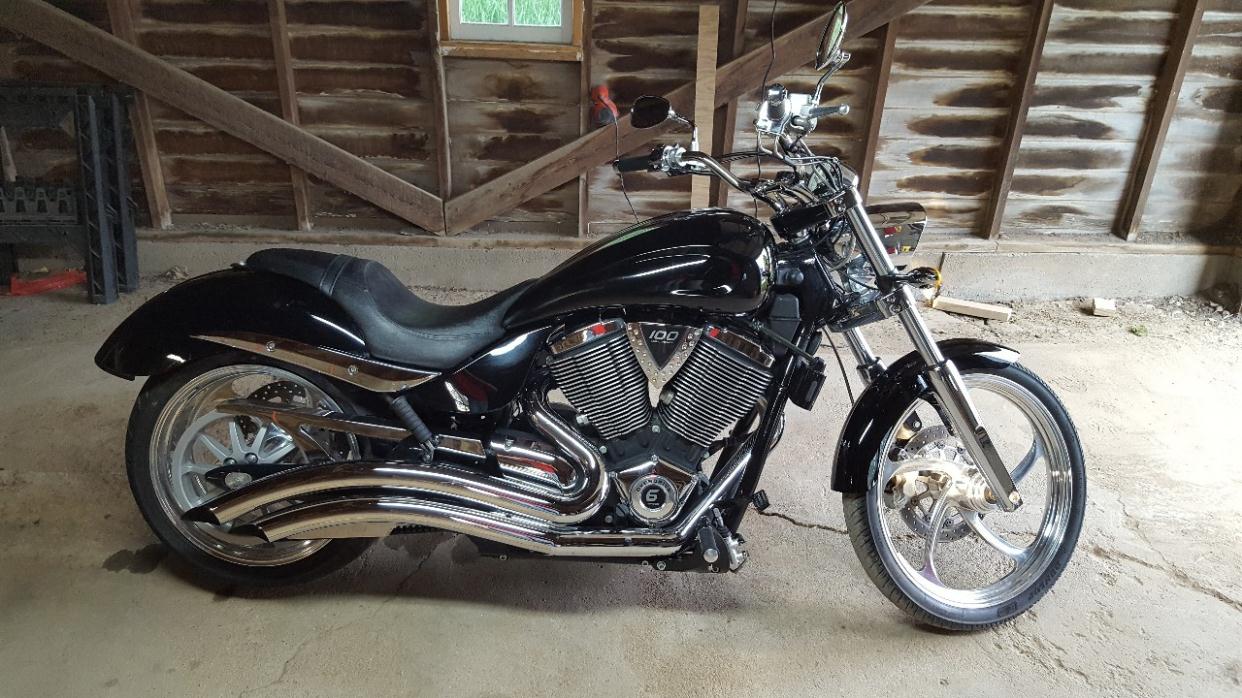 $7,000
Moorhead, Iowa
Category Cruiser Motorcycles
Engine 1,638 cc
Posted Over 1 Month
Very beautiful bike. Sexy 250 rear tire with only 2500 miles on it. 9,050 miles on the bike. 100 cubic inch motor with 6 speed overdrive transmission. Real eye catcher!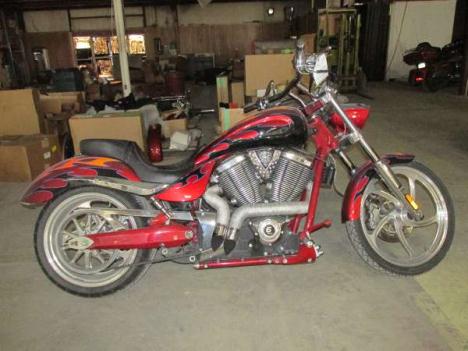 $6,577
Pacific Junction, Iowa
Category -
Engine -
Posted Over 1 Month
The Victory Vegas Jackpot is here – the bolder in-your-face devil-may-care cousin of the Vegas. This fuel-injected four-valves-per-cylinder overhead-cam V-Twin is built to move. Born and bred in Osceola Wisconsin Victory's Freedom 100/6 V-Twin engine with 100 cubic inches six-speed overdrive transmission extraordinary quality and remarkable reliability delivers power and torque in spades - and vows to do so for years to come. So you can cruise comfortably at highway speeds at lower RPMs - all without sacrificing the torque so essential to passing. the frame-mounted counterbalanced 50 degree V-Twin allows you to feel the horsepower without experiencing unwanted engine vibration. Its outrageous graphics super-low 25.7 in. the HEART OF VICTORY. Enhancing the freedom engine for 2006 has been a labor of love. Its fuel-injected counterbalanced torque-laden 100/6 Freedom V-Twin. Proof positive the New American Motorcycle has arrived and is here to stay. With all the features and beauty of a custom backed by the quality performance and unrivaled reliability of Victory – a major new force in American motorcycle manufacturing. And Victory is the only major V-Twin manufacturer to offer a six-speed transmission standard on most models. Fast. seat height and color-matched frame shimmering under six layers of clear coat. 2006 Victory Vegas Jackpot 2006 Victory Vegas Jackpot With Daisy Picker Exhaust! IF YOU DON'T GET NOTICED ON IT YOU AIN'T ON IT. Behold the Jackpot. Victory's a heart that will speak to your soul. Our engineers have also designed a helical-cut primary drive to reduce engine and gear whine. Ride one and feel for yourself. And lust. STRAIGHT FROM the AMERICAN HEARTLAND. And that's just the beginning of this engine to end all engines. Behold its wicked-fat 250 mm rear tire – custom-designed for maximum handling specifically for Victory by Dunlop. Forget everything you've ever thought about factory-produced bikes. It's air and oil cooled and features a silent chain-driven oil pump to reduce engine noise. MSRP CA: $17 749.00 Motorcycles Cruiser 7365 PSN ...