Touring Motorcycles for sale in Roselle, Illinois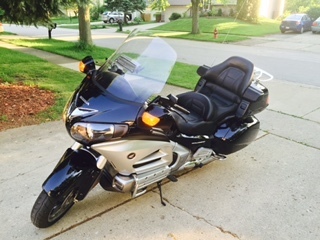 $18,000
Roselle, Illinois
Category Touring Motorcycles
Engine 1,800 cc
Posted Over 1 Month
I purchased the motorcycle new. Bike has only 4400 miles on it. Always kept in garage and maintained in excellent condition. I added a luggage rack, LED lights and a convenient coffee cup holder. Bike includes built-in GPS and XM radio (subscription is necessary).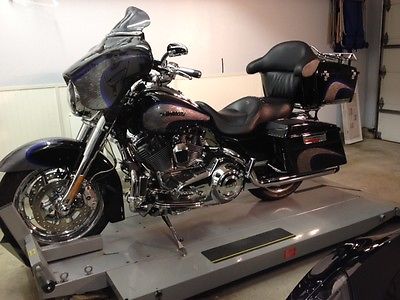 $20,500
Roselle, Illinois
Category Touring Motorcycles
Engine 1800
Posted Over 1 Month
This bike is in near perfect condition comes with 2 years left on 3 year Harley transferable warranty paid ($1670.00) Set it up for touring or cruising it has it all! Complete service just done last year at 6000 miles, New tires front and rear have less than 1000 miles on them all fluids changed at the same time. custom matched hard bags with 6X9 Hog tune lids with top of line 4 x 6x9 Focal speakers, it also has Dragonfly color matched Batwing detachable fairing, w/ Arc 4 channel 125x4 power amp, marine head unit, ipod, AM/FM XM radio, and custom mounted latest Garmin motor cycle Navigation system w/tire pressure sensors. ($900.00 alone). Rinehart exhaust, Harley race tuner, LED headlight ($350.00) and chrome Highway pegs. Also included as pictured, are color matched detachable tour pack, touring seat, 3 backrests, original leather bags (like new) original seat, original shield.. 2 key fobs w Harley/alarm system, w/ all CVO accessories including cover. I reserve the right to end auction early bike will be listed local... QUESTIONS PLEASE CALL 847-331-3702
Trim FLHRSE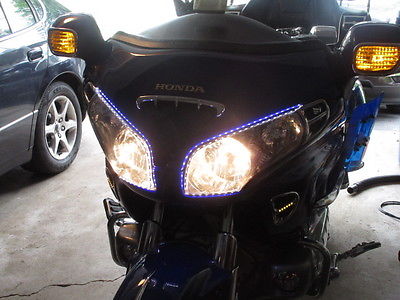 $10,000
Roselle, Illinois
Category Touring Motorcycles
Engine 1832 cc.
Posted Over 1 Month
SITS LIKE NEW PEARL BLUE> only 34,500 miles many extra's has new led lights and plus under ground effect lights for show, on separate switch of course. I've just tuned it at 32,000 with new Dunlap 3 tires so the manual said too. have all receipts next tune up is 65.000 miles for basic check-up, I spent 1,200 dollars in up keep just this summer, new wind shield, new chrome accents threw out, new led light bars on trunk upper lower to replace stock plain chrome bars, new foot boards, kick stands, seats been replaced. no scratches, and the tow trailer is a LONG CHIN brand from California, from 2012 with 8 in, tires great for stable gripping all new and spare tire, use it to tow one bike or two 2,500 lb. rated. with 1,500 lb. rated aluminum ramp for loading. Any questions call. me JOE RAGO 630-390-5348
Trim 1800