Scooters for sale in Winchester, Tennessee
$5,995
Winchester, Tennessee
Category Scooters
Engine 582 cc
Posted Over 1 Month
2002 Honda Silver Wing FSC600, Honda Silverwing with Tow Pack Trike Kit - What's the dividing line between a scooter and a motorcycle? The all-new Honda Silver Wing erases all those old boundaries. You can tour on it. You can use it to run errands. It's as luxurious as a top-of-the-line limo, and as athletic as you want it to be.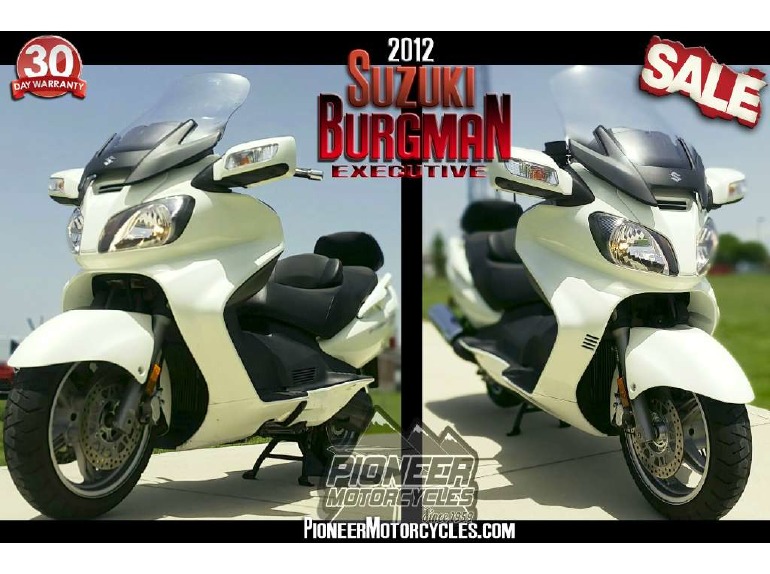 $6,495
Winchester, Tennessee
Category Scooters
Engine 637 cc
Posted Over 1 Month
2012 Suzuki Burgman 650 Exec, 2012 Suzuki Burgman 650 Exec - With its aerodynamic design and beautifully crafted bodywork, the Burgman 650 Executive sets the styling standard for 2012. As striking as it looks, it has comfort and performance to match, thanks to some of Suzuki's most advanced engineering. The Burgman 650 Executive provides you with outstanding performance around town or out on the highway. It's light and agile so you can take control in tight traffic. It features smooth, responsive suspension and a plush seat for a remarkably comfortable ride. And it has spacious ergonomics to ensure that you and your passenger can enjoy yourselves hour after hour. It also features abundant storage space, including an underseat storage area capable of holding two full-coverage helmets, complemented by three front compartments with lids to allow easy access to your smaller items.