Off Road Motorcycles for sale in New Mexico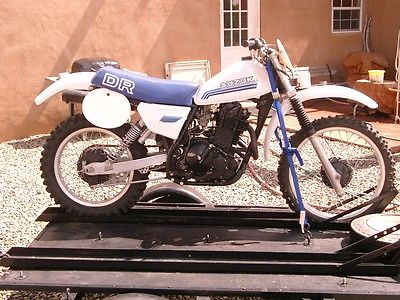 $1,600
Edgewood, New Mexico
1981 Suzuki DR500 Motocross bike. Professionally painted in the correct blue & white livery. Professionally completely disassembled and mechanically refurbished end to end, it needs nothing in this regard, everything works fine. Factory equipped with a aluminum swing arm, aluminum triple clamps, 4 valve cylinder head, Mikuni 35SS Slingshot racing carb. Rated at 36 HP, 5-speed, weight 282 pounds. Track testing has confirmed the need for new fork seals, and the rear shocks need rebuilding or replacement. The tires while serviceable, will need replacement soon. Beautiful bike just about ready to go racing in the vintage motocross races. Clear New Mexico Title! Buyer can pick up, OR can arrange ALL shipping cost and ALL arrangements to suit. I will not crate or ship it. Located 30 miles East of Albuquerque, New Mexico on Highway 40. GARDEN TRACTOR AND BIKE TRAILER ARE NOT INCLUDED IN THIS AUCTION!
Trim DR500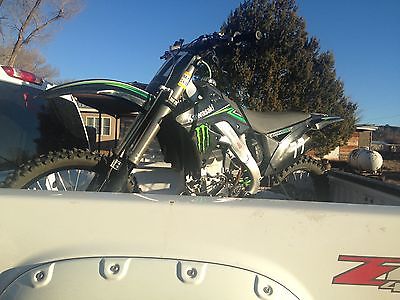 $3,700
Espanola, New Mexico
KX250F HAS A MODIFIED ENGINE A 40cc BORE IT. FRESH OIL FRESH TIRES FRESH CHAIN AND SPROCKET. FULL MEGABOMB FMF HEADER WITH SLIP ON. STARTS ON FIRST KICK.