Mv Agusta motorcycles for sale in Missouri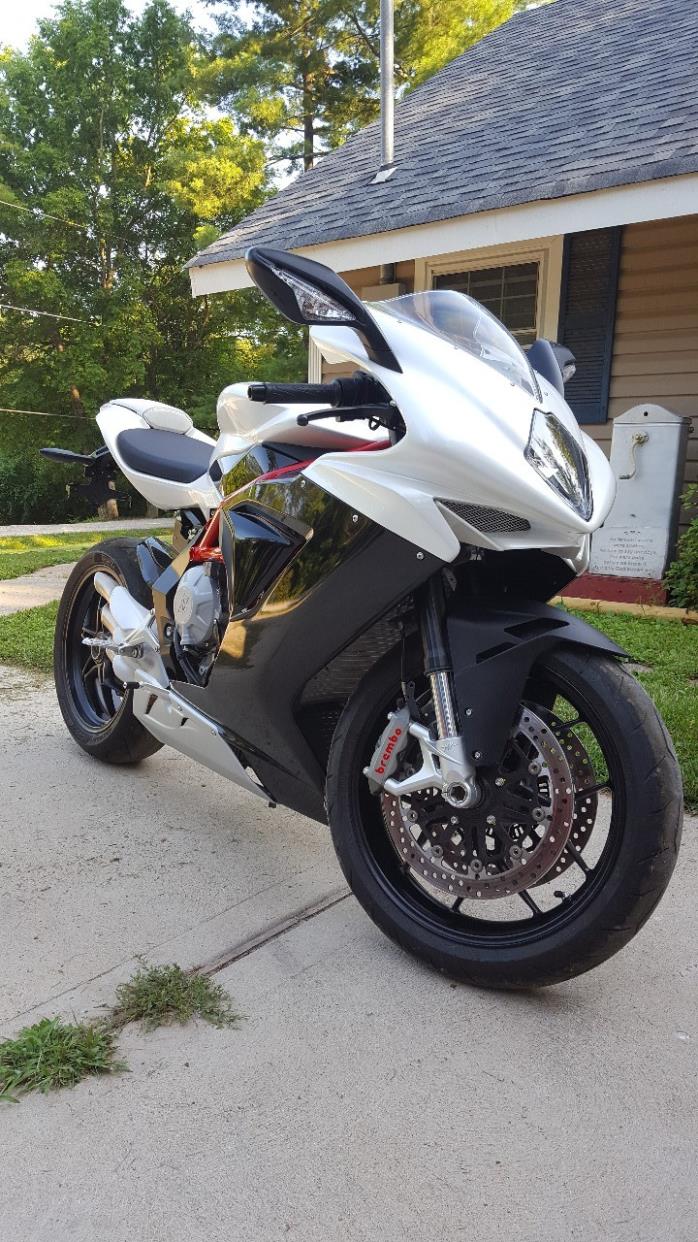 $12,000
Labadie, Missouri
Category -
Engine -
Posted Over 1 Month
I have a 2014 MV Agusta F3 800 ESA ABS. The bike currently sits with 4,079 miles on the OD. The bike is completely stock minus a carbon fiber rear tire hugger. I still have the plastic OE one. I don't ride the bike enough anymore to justify keeping it. I bought the bike new from Evansville superbike shop. It has a clean title, that I have in hand. The bike is a blast to ride and lives up to the MV name and pedigree. Comes with a factory quick shifter, multiple stage, TC, ABS, and throttle sensitivity. You will get questions and people staring at it every where you go. Fairly rare and exclusive bike that is far from dime a dozen. Why get a Ducati when you can have this Italian superbike?Please feel free to contact me if you have any questions about the bike.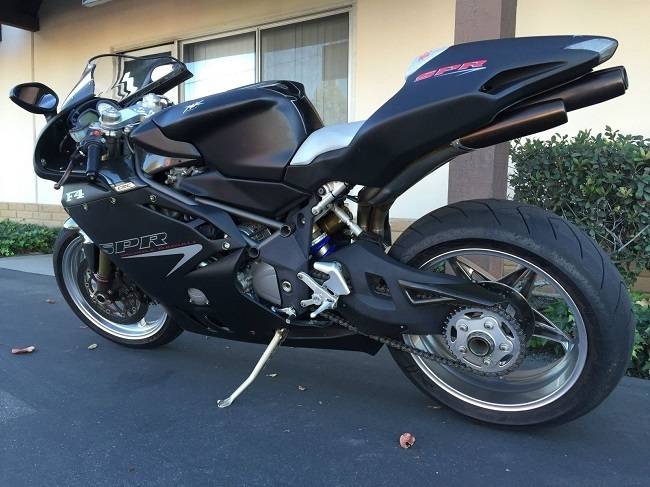 $2,550
Florissant, Missouri
The SPR is the fastest and most powerful F4 of the MV AGUSTA 2004 range. Created for the clientele that uses the motorcycle mainly on tracks, the SPR is a synthesis of a long tuning process to the Evolution engine.The technical staff at MV AGUSTA designed a new cylinder head, new inlet ducts, and redesigned the combustion chamber. Also thanks to the new "MAHLE" pistons, stamped and with cooling oil jets, the SPR engine reaches a stratospheric threshold of the rev limiter at 13,900rpm.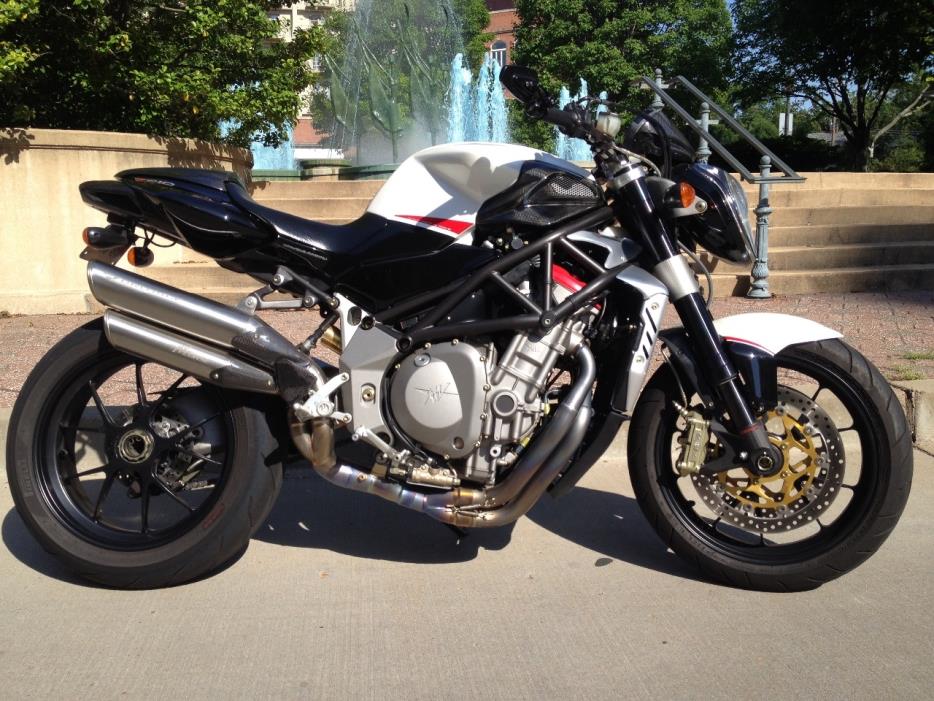 $7,800
St Louis, Missouri
Category -
Engine -
Posted Over 1 Month
Selling my pristine 2008 MV Agusta 910R with 5,8xx miles. Sorted out, ridiculously clean and tastefully modded. Needs nothing. Last year of the 910. Selling due to new motorcycle purchase. Don't miss out on this amazing opportunity to own true Motorycle Art. Mechanical mods - Microtech ECU (Completely custom tunable. Cable and software provided) MV Corse TI headers (6lbs vs OEM 17.5 lbs. Amazing craftsmanship and best sounding option) MV Corse Racing Cans BMC Air Filter Upgraded water-pump (runs cooler than stock) GPR stabilizer Aesthetic mods - Fender Eliminator CRG Arrow Bar Mirrors Carbon Fiber: Ram Air intakes Ignition cover Rear seat cowl Taillight housing Heel/exhaust guards Extras: OEM Headers and cans 910 off-road chip OEM Ram Air intakes OEM Pillion seat OEM Mirrors Passenger pegs Unpainted belly pan (couldn't bring myself to cover up the beautiful Ti headers) Like Ducati Monster, Streetfighter, Aprilia Tuono, KTM Superduke, Triumph Speed Triple Naked Ninja CBR R1 R6 ZX GSXR