Amen Savior Harley Motorcycles for sale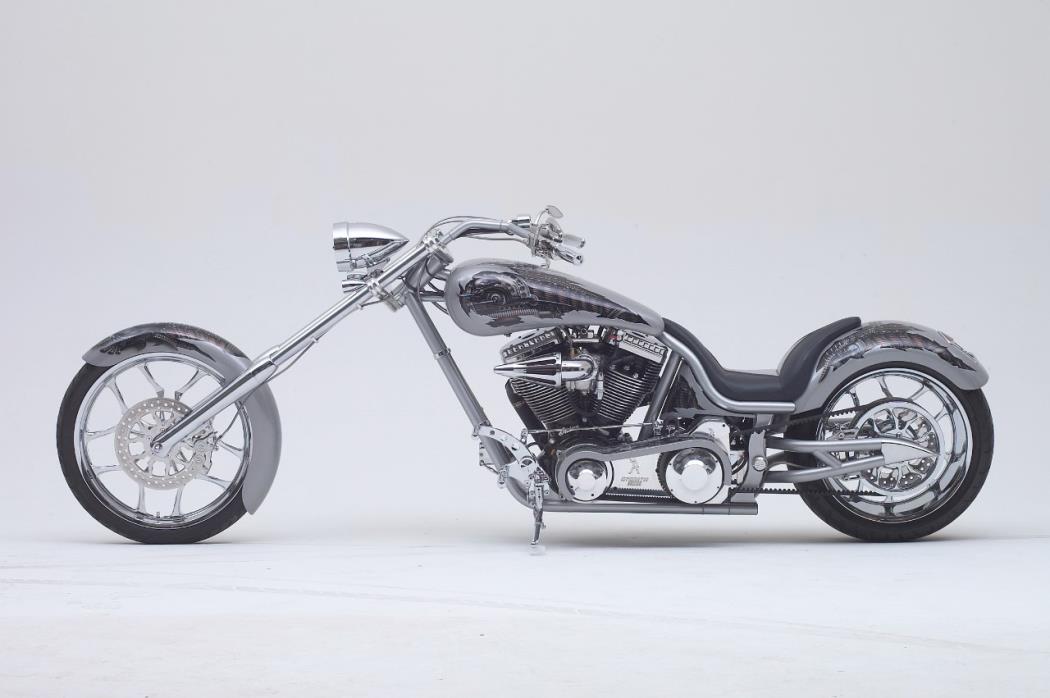 $25,000
West Chester, Pennsylvania
Titled as a 2004 Amen Savior. This is a magazine feature full on custom chopper powered by an Indian Power Plus 107 cubic inch V twin. $60,000 invested. Best of ponents by Ness, Fat Cats, Matt Hotch, Karata, Baker, Yaffe. Paint is 156 hours of hand airbrush H R Giger theme. Multiple show winner. More photos and information on request.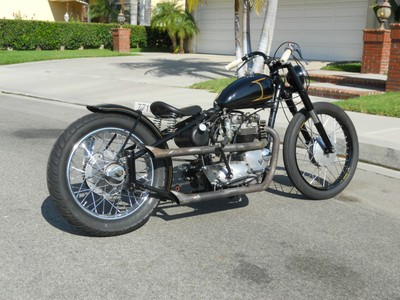 $6,800
Orange, California
Category -
Engine -
Posted Over 1 Month
If you have ever wanted a vintage Harley or Triumph now is your chance to have the best of both worlds. Vintage Harley style with all the reliability, power and style of a vintage British bike. Built by the best with the best vintage parts available. You could not build this bike today for less than $15,000-$18,000. 1973 T140 Bonneville professionally built by one of the most respected shops in US, The Garage Company in Inglewood, CA. This bike has been in many magazines and books from British Magazines to Harley Books. No rust, corrosion, issues, hidden surprises. Mechanically 10 out of 10 and cosmetically 9 out of 10 due to a few rock chips here and there. Does not leak any fluids. 100% professional build to look like a late 30's early 40's Harley. Mechanically perfect and motor and trans were rebuilt about 800 miles ago by famous racer and mechanic Sunny Nutter (google him). It is a one kicker and can be ridden anywhere, anytime and drives beautifully at 70 MPH on the freeways of So CalClean CA title with current tags and registered as a 1973 Triumph T140V. Motor and upper frame numbers original, rear swing arm section upgraded rare and highly desirable late 60's bolt on Amen Savior plunger rear section. Extremely stable and smooth while riding at all speed ranges Dual Amal 930 carbs, custom made flying W bars and dual fishtail exhaust hand built by Garage Co. Sparx battery eliminator system and all electronics work perfect. Original 1960's Wassell tank, Harley Waffle (Coke Bottle) Grips and Avon speedmaster front tire, stainless laces on Vintage rear hub. Local bidders please come and inspect. You will be impressed. View my feedback and bid with confidence. I have sold over $50,000 worth of classic cars and bikes with perfect feedback. No Disappointments!Please call or email with any questions or if you need more information or pictures.Bob 714.612.1267 Normal 0 false false false EN-US X-NONE X-NONE

$8,350
Englewood, Ohio
Category -
Engine -
Posted Over 1 Month
VOLKSWAGEN TRIKE, TITLED AS A 2013 CUSTOM BUILT...TRANSAXLE AND ENGINE ARE FROM A 74 SUPER BEETLE. ENGINE COMPLETELY RE-BUILT BY A GENTLEMAN WHOS BEEN BUILDING VW,S SINCE THE 60,S..NO LEAKS AND RUNS EXCELLENT.....REAR DISC BRAKES, ALUMINUM GAS TANK,ALUMINUM BATTERY BOX, 10 INCH WIDE REAR WHEELS, ....USED A KAWASAKI FRONT END BECAUSE I WANTED TO HAVE A SPEEDOMETER, BUT YOU COULD EASILY PUT ANY HARLEY OR CUSTOM FRONT END ON THIS FRAME. ALL NEW ELECTRICS, LIGHTS, TURN SIGNALS, AIR HORN. EVERYTHING PROFFESIONALLY DONE AND FUNCTIONS AS IT SHOULD. FRAME IS AN AMEN SAVIOR, ORIGINALLY SETUP FOR A TRIUMPH, BUT NEVER USED OR TITLED.BALANCE OUT VERY NICELY, NO WHEELIES UNLESS YOU WANT TO! LARGE FLATBED IS EXCELLENT FOR CARRYING YOUR CAMPING GEAR, GROCERIES OR? HARLEY TANK IS A DUMMY AND HOLDS ALL THE ELECTRICS. SETUP WITH ALL FOOT CONTROLS, DUNE BUGGY GAS PEDAL, HYDRAULIC CNC CLUTCH SETUP...ALL NEW TIRES, ETC ETC.....NO SHORTCUTS TAKEN ON THIS BIKE, ITS DONE RIGHT!.....ONLY PAINT ON IT IS ON THE ENGINE BLOCK, ALL THE COLOR YOU SEE IS POWDER COAT....WRINKLE FINISH ON THE FRAME AND REAR BUMPER, COLOR IS HARLEY ORANGE, LOOKS WAY BETTER IN PERSON, THE CAMERA KIND OF WASHES IT OUT. EXHAUST WAS PURCHASED RAW AND JET COATED BY ASTETIC FINISHERS....WONT RUST OR BURN OFF AND LOOKS LIKE CHROME......COMPLETELY INSPECTED AND TITLED BY THE OHIO STATE PATROL.... CHOPPER SEAT COMPLETELY RE-DONE WITH NEW FOAM AND COVERING. ONLY 600 MILES ON THIS BIKE........ID LIKE TO SELL IT FOR BEST OFFER OR ID CONSIDER A TR__E FOR A CLEAN PICKUP OR CARGO VAN....NOTHING WITH SPACE SHUTTLE MILEAGE ON IT....ID CONSIDER A HOT ROD OR CONVERTIBLE AS WELL....THANKS FOR LOOKING AT MY AD!...I HAVE MORE PICTURES I CAN SEND YOU!