Motorcycles for sale in White Rock, British Columbia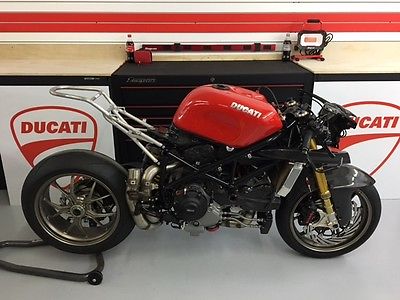 $15,000
White Rock, British Columbia
Ducati 848 2010 Highly Modifed Race/Track bike- not ridden yet, all fresh!! So much money invested, all new parts. My goal was to build a 848/Desmo looking GP bike with all the trick racing goodies. Frame is a 1098 stripped from any brakets that arent needed, and re-powdercoated. matte black- fresh engine. with new EVO slipper clutch. DP carbon fiber belt covers. PSR builit racing water pump, PSR racing clutch slave, carbon fiber lower pump cover and ducati inspection cover. racing oil filter holder and oil cap, STM racing oil breather, oil pan cover and racing drain bolt. GPR FIM clutch race cover, new oil lines, oil cooler and big racing radiator with racingshields, fully adjustable rear sets, cabon covers. anodized rear larger 1098 hub, with qiuck change sproket set, gold chain. carbon fron chain cover, black titanuim rear swing arm hub pinch bolts, subframe bolts, rotor bolts, caliper bolts Full race termignoni race headers, new bolts, gaskets, motoholders rear subframe with racing tank mount, high volume carbon fiber race tank with quick realease black cap, ducabike steering damper clamp, and carbon brake lever cover, Driven7 race clip ons, DP racing 1/4 turn throttle housing and cables. full racing WSB style controll buttons, on/off TC-+/- Map settings, gauge scroll. Pit limiter, quick shifter with display with full Nemessis TC/ECU racing system. Ohlins racing steering damper, Duc shop black adjustiable racing tripple trees with racing head bearings. new Ohlins FG803 new forks, new TTX GP rear shock with Fast franks modifications and Linkage. New rear black Brembo rear caliper with lines. with new front and rear matching rotors. front axel quick kit with racing spacers, New front Aprila RSV4 factory black calipers. with quick release lines for easy tire removal. rare full carbon Sato fairing stay ( only a few made $1000) with new gauges and Sato gauge cover, new OEM wiring harness. new Brembo RC18 racing clutch master with folding lever, new Brembo RC19 racing brake master with folding lever, ASV racing control holders, to save the masters, Graves adjustable brake lever controller, speedymoto frame sliders, carbon fiber oversized air intakes, Shori Lithuim battery, and slicone red racing lines. custom painted Supperleggera color rims, with racing air fittings and new dual compound Pirelli tires. New lightweight Desmo fitting bodywork with DP racing seat, new Desmo carbon front fender. so much to list, I can help with shipping, message me for any questions.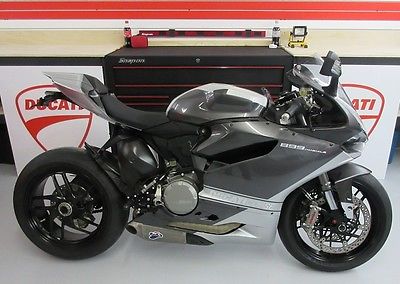 $15,000
White Rock, British Columbia
Ducati Panigale 2014 899 Custom, with 1800 miles (3000klm) - only one in around!!! Black, Silver Corsa RS13 custom Paint job, Aluminum brushed R tank and matching decals. Aluminum 1199 rear sub frame, 1199 front brakes. full race termignoni titanuim system heat wrapped with map, Woodcraft GP shift rear sets, Lots of carbon!! Carbon front fender, rear fender, Aero sides, key cover, inner side covers, dash cover, tank sliders, rear tail cover, shock cover, exhaust shield, DP carbon licence plate holder with DP signals. DP windscreen, Racing black keyless gas cap, radiator racing grills, anodized black tripple tree, anodized rear passanger pegs. solo seat cover and rear seat. THE ONLY 899 with a single sided swing arm around. (1199 set up) and black wheels. non stop looks with this bike. just did fresh oil and filter ($150) NO TRADES!!! NO LOW BALLERS!! $15,000 MINT!

$14,800
White Rock, British Columbia
Category -
Engine -
Posted Over 1 Month
2008 Road King Classic FLHRC 13,600 Miles or 22,000 Klm Full Service Late June, New Rubber, Two Faring's Standard Clear Shield Plus Road Glide Style Faring with Sound SystemTwo Seat set up's Single and Double with Rear Trunk Back Rest.