Indian Springfield motorcycles for sale in Melbourne, Florida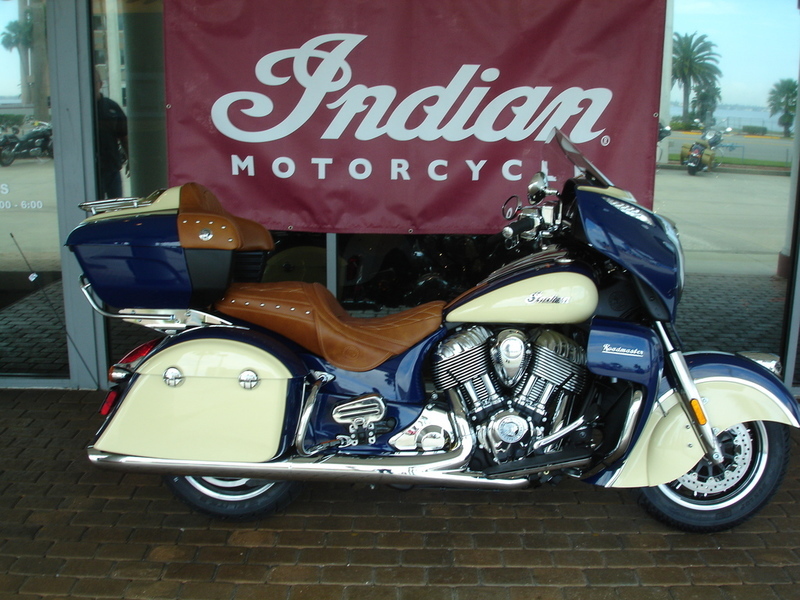 $29,399
Melbourne, Florida
Category Touring Motorcycles
Engine -
Posted Over 1 Month
2016 Indian Roadmaster Springfield Blue and Ivory Cream, 2016 Indian® Roadmaster® Springfield Blue and Ivory Cream GO AHEAD SPOIL YOURSELF The best road trips have no roadmap. An iconic full-touring bike with dramatic design is complemented with ergonomic luxury and innovation for both rider and passenger. You have everything you need to turn countless miles of yellow-dotted lines into stories.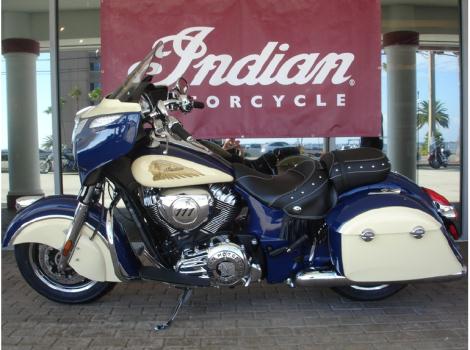 $23,999
Melbourne, Florida
Category Touring Motorcycles
Engine -
Posted Over 1 Month
2015 Indian Chieftain Springfield Blue/Ivory Cream, 2015 Indian® Chieftain Springfield Blue/Ivory Cream NEW LOOK. SAME SOUL. The 2015 Indian® Chieftain is in touch with its past, but far ahead of its time. It s the first Indian Motorcycle® ever with a hard fairing, hard saddlebags and unprecedented new comfort and convenience features. It s like no Indian Motorcycle® ever seen before, yet its style makes clear it has the DNA of a legendary Indian Motorcycle®. Standard Features May Include: THUNDER STROKE 111 The Thunder Stroke® 111 engine delivers an incredible 119 ft-lbs of torque and features styling that pays tribute to legendary Indian Motorcycle® engines of the past. WAR BONNET Lighting the way as it has done since 1947 is the iconic War Bonnet. Mounted proudly atop the front fender in a chrome frame, this light makes it clear, This is a genuine Indian Motorcycle®. VALENCED FENDERS Stylish, elegant and functional, the iconic valenced fenders, standard since 1940, enhance the flowing styling lines of every Indian Motorcycle®. They also provide protection, effectively blocking road spray and gravel kicked up by the tires.