Indian Chief Roadmaster motorcycles for sale in Lowell, North Carolina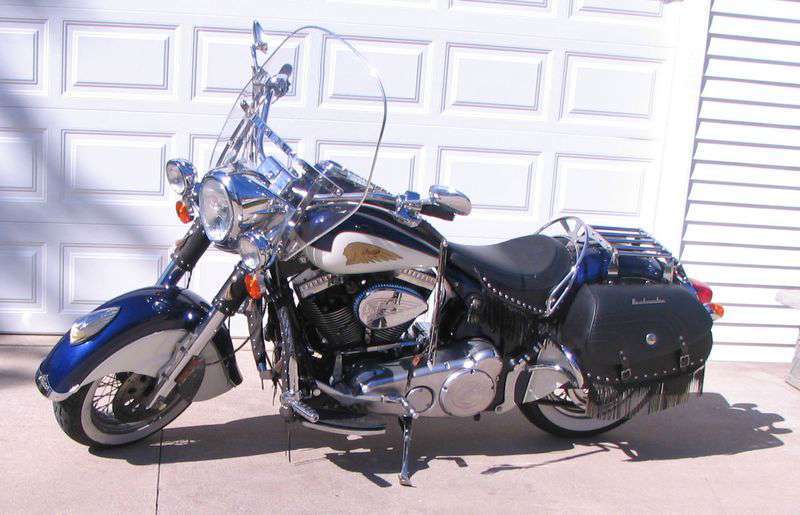 $15,995
Lowell, North Carolina
Category Cruiser Motorcycles
Engine 100 cc
Posted Over 1 Month
2003 Indian Chief Roadmaster, Awesome Gilroy Chief Roadmaster - Just taken in on a trade for a new Chief, this collectable Indian is incredibly rare and much more, in this condition. The famous and powerful Indian built Power Plus 100 has had all of the upgrades and runs like new... Equipped with loads of factory accessories and sporting the very desirable Blue/White paint option, your frinds will be green with envy... We can help you with financing on this bike for as long as 5-years, call us today... The 2003 Indian Chief motorcycles were built upon proud heritage with bold appearance with authentic styling details. Confident in performance with its robust chassis design and muscular Powerplus 100 engine, the largest displacement engine designed and built by an American OEM motorcycle company at that time. A key feature of the Chief line is its unmistakable, full-body profile and sculpted, full-valence fenders. ... The Indian Chief Roadmaster features a fringed dual seat, whitewall tires, chrome billet rear foot pegs, fender graphics and saddlebags emblazoned with the Roadmaster logo. For long-distance comfort, the Chief Roadmaster features an integrated windshield and a chrome passenger backrest.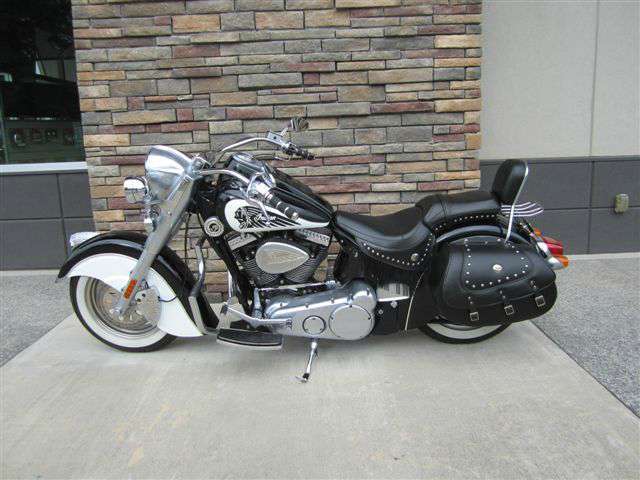 $14,995
Lowell, North Carolina
Category Cruiser Motorcycles
Engine 1,639 cc
Posted Over 1 Month
2002 Indian Chief Roadmaster, Best 2002 Chief on the planet! - We have serviced this incredible Gilroy Chief for years for a fussy client and know it well... The previous owner is a Federal Agent who loves using his spare time riding his Indian, so 'dependable' was a focus. Tip to tail, this is the finest example of a PP100 Chief that we know of.. This is the first year of Indian's own engine, the famous Power Plus 100 and it has had every update too... The paint is flawless and is complimented by the Chrome and Expensive PM Wheels ($2,000.00). Come and see this rare machine and own your own significant piece of American Motorcycle History...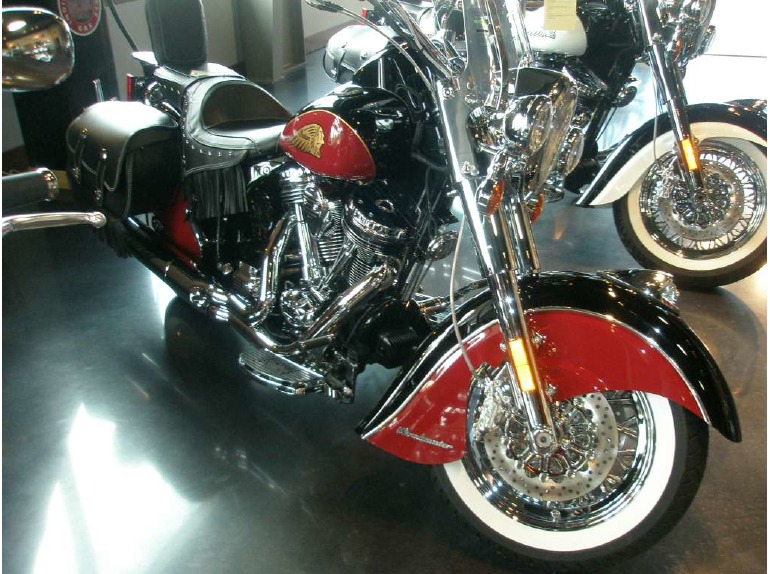 $17,605
Lowell, North Carolina
Category Cruiser Motorcycles
Engine 1,721 cc
Posted Over 1 Month
2009 Indian Chief Roadmaster, Rare Kings Mountain Chief Roadmaster - Original Price $36,449.00 - Kelley Blue Book Retail Value is $17,605.00 without factory options...The Kings Mountain built Indian Motorcycles are among the rarest of all Indians ever built in any venue. These North Carolina built Chiefs were hand assembled by just two skilled craftsmen, a process only found in high-end luxury goods. The fit and finish of these fine motorcycles is impeccable and not found anywhere in the industry... This desirable Chief Roadmaster is actually the 205th bike built in the North Carolina facility... The Chief Roadmaster came equipped with 'Short Fenders', but this bike has the $1,000.00 optional 'Long Fenders', more traditionally identified with an Indian Chief.... The original Price of the Roadmaster was $33,999.00 + $1,000 for the Long Fender Option, $950.00 for the Passenger Backrest, and $500.00 for the two-tone paint. This bike as equipped sold new for $36,449.00!.. The two-piece hand stitched leather seat can be converted for solo riding and the saddlebags are also hand-built out from real leather... This Chief has a set of mid-height 'ape' handlebars that are actually very comfortable, but also has the original bars if you want to make that choice. This is a true one-owner Chief and has been well cared for. We just put it through our 'Indian Expert' shop where we completed an inspection, engine service and installed two new tires. We can finance this fine Chief for as long as 72 months with approved credit... Delivery anywhere in 49 states is no problem at all and we can also assist with international shipping if required.... ONE IMPORTANT NOTE: When Polaris bought Indian in 2011, they continued to build this exact motorcycle for two more years through 2013, so service parts and support will be available for years to come through Polaris...It is ready to ride!... The Kings Mountain built Indian Chief motorcycles are both true to the legacy of the Indian brand and representative of the highest level of engineering expertise. Indian aficionados everywhere have been pleased with these superior motorcycles which effectively blend timeless Indian design with contemporary motorcycle performance. Call us today, this is a rare chance to own a very special motorcycle...