Husqvarna motorcycles for sale in Maine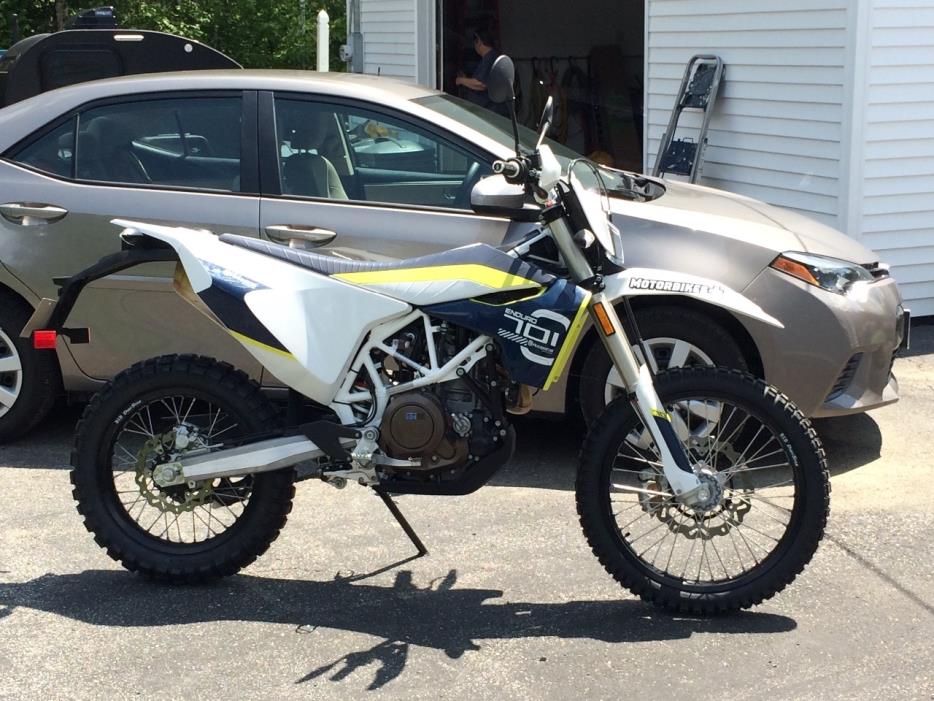 $10,500
Clinton, Maine
Category -
Engine 699 cc
Posted Over 1 Month
Like new... Rode 65 miles.... Mint condition. Rides like a dream... Have to give it up due to health reasons...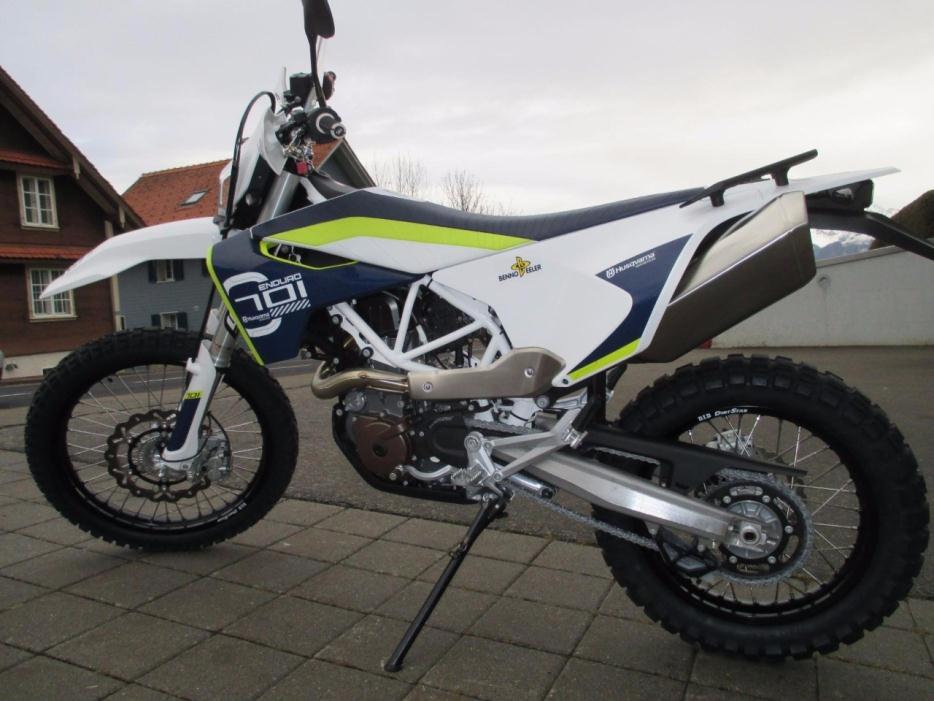 $9,999
Clinton, Maine
Category Dual Sport
Engine 690 cc
Posted Over 1 Month
Only a few of these 701 Enduros around this one has 47 miles on it. Mint.......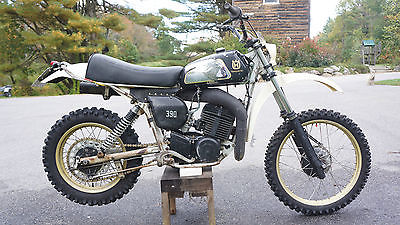 $2,800
Falmouth, Maine
Category -
Engine 390
Posted Over 1 Month
I bought this Husky several years ago, and have only had to perform restorative maintenance. It runs really well, but, like all large displacement reed valve 2 strokes, is hard to start. This is a reliable post vintage Husqvarna that rivals many modern bikes in its speed, ride, and reliability. I have done the following: New chain - DID VT2 X-ring Gold Anodized ChainNew Rear SprocketNew Front SprocketNew Air FilterNew Fuel LineNew Silencer Packing (The circlip on the silencer fell out, so I put three sheet metal screws into the silencer. Actually a much better arrangement)Trued Wheels, lubed spokesChanged Fork OilNew Rear Tire (Kenda Track Master (DOT) - has some cuts in it - looks like I ran through something, but it still has sharp knobs and it holds air)New Front Tire (Pirelli Pro F.I.M. Scorpion - great DOT tire)Front Tubliss tubeless tire system (allows use of low tire pressure - I run 10 pounds in the front for good bite)New Shocks (Hagon - good reliable shocks) I've never had to do anything to the motor except change the gear oil and clean the carburetor. There are a few pits in the front fork chrome, but the fork seals don't leak so I haven't done anything about it. The pits are small and high in the fork travel. The paint on the tank is peeling. Husky thought it was a good idea to chrome the tank and then paint it! I had thought of re-painting it, or removing all of the paint and just leave chrome, but never got around to it. The original Motoplat ignition and 6vac lighting system works, but 6v systems are not that bright. There is no brake light switch - OEM, I think. The Preston Petty headlight works (may need a bulb), but the number plate is broken off and missing. I pop riveted a small aluminum plate to display a Maine off road license. Also, the headlight lens is frosted. See photos. There are some rust spots showing through the paint on the frame and swingarm. This bike is a good prospect for a frame off restoration, or just ride it! Look the photos over carefully. If you have any questions, message me through Ebay. If you would prefer to talk, let me know via Ebay message and I'll send you my phone number. I will entertain offers, but I really like this bike and won't accept lowball offers. 96 Normal 0 false false false EN-US X-NONE X-NONE Purchase price must be paid in full before shipment. No warranty is offered in any form. Maine does not issue a title for vehicles over 15 years old, so I will provide a bill of sale. I understand that titles are available from the State for out-of-state purchasers. Please research that if you are interested. I will cooperate with the buyer by completing the required forms - at buyer's expense. There is no speedometer, so the mileage is unknown. Title transfers in Falmouth Maine upon payment in full. All shipping arrangements and costs are the responsibility of the buyer. I will cooperate with your shipper. Pickup in Southern Maine is free. I will deliver the bike as far south as Boston and as far west as Vermont for $1 per mile, round trip. Seller assumes no responsibility for the item after title transfers. Any insurance is to be procured by the buyer.