Harley Davidson Xr 750 motorcycles for sale in Florida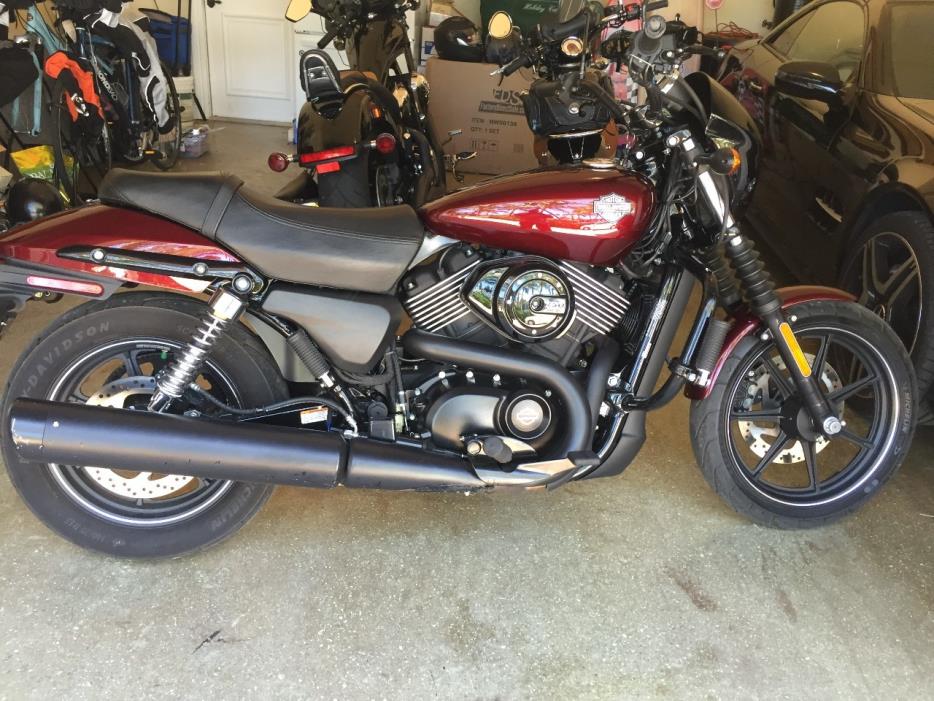 $5,495
Lake Worth, Florida
Category -
Engine 750 cc
Posted Over 1 Month
2015 Harley Davidson XG750 Street Bike with 1218 miles Showroom Condition with Warranty till 4/2017. Stock bike with Highway bars added. If you are looking for a Harley XG750 you won't find a nicer bike at a better price! Buy now so you can ride to Daytona Biketoberfest Oct 13th -16th. Call Glenn 561-827-4250 asking $5495 obo.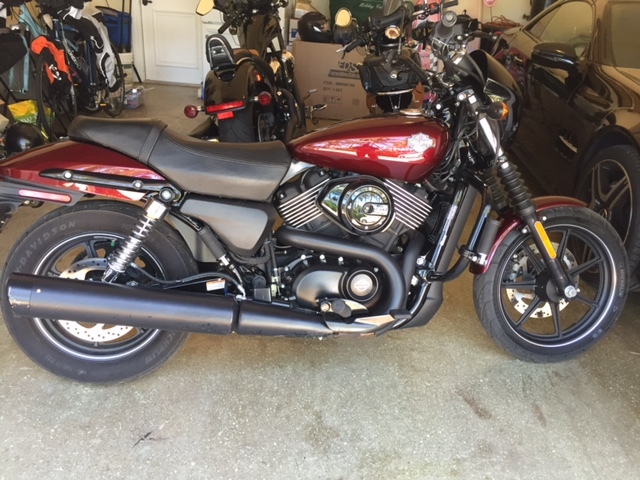 $5,995
Lake Worth, Florida
Category Cruiser Motorcycles
Engine -
Posted Over 1 Month
2015 Harley-Davidson Street 750, Beneath the Dark Custom™ styling lurks a liquid-cooled 750cc Revolution X™ V-Twin engine.Traffic has never been beaten harder.Last year, we unleashed a new form of rebellion on the urban grid. The Harley-Davidson Street® 750 motorcycle. This is a machine built to let you shred traffic in plenty of infinitely customizable Harley-Davidson® Dark Custom™ style. Liquid-cooled engine. Quick handling. A suspension tuned for rough pavement. Fire up the blacked out engine, send some sound out the blacked out pipes, and get behind the café racer windscreen and go. Consider the traffic whipped. Features May Include: Urban Mobility We were all warned as kids about playing in the street. If you're the sort who never listened to a word of it, we've got your motorcycle. The street is where the action is. The Harley-Davidson Street® series is a line of bikes built with one purpose in mind: to make the most of it. Every inch of the motorcycle has been thought through to meet the demands of navigating the urban landscape. A narrow and nimble profile with a tight 60.4-inch wheelbase keeps the handling razor sharp. Quick moves and turns come easy when you're threading through whatever modern civilization decides to throw in your path. You have liquid cooling. You have loads of power in the Revolution X™ engine, for when you need to be somewhere else in a hurry. We're talking about a whole different kind of two-wheeled animal here. One born to take on the traffic-snarled urban jungle.