Harley Davidson motorcycles for sale in Ewa Beach, Hawaii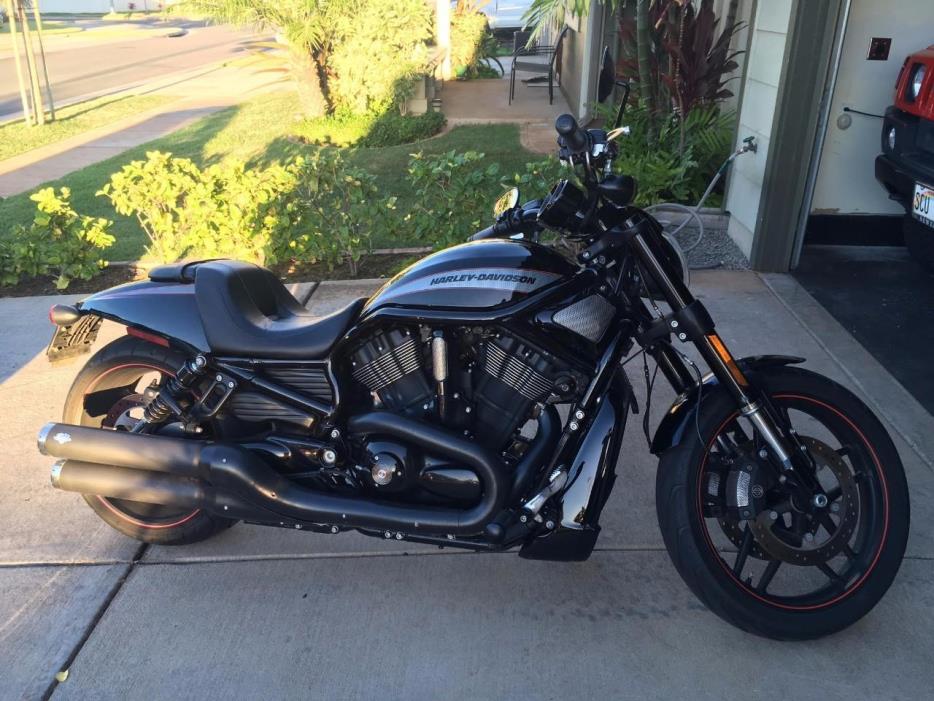 $13,229
Ewa Beach, Hawaii
Category -
Engine -
Posted Over 1 Month
2104 Night Rod Special. Low Miles, Vance and Hines exhaust. Located on the island of Oahu.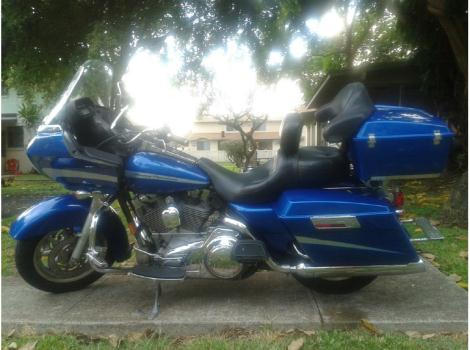 $12,500
Ewa Beach, Hawaii
Category Touring Motorcycles
Engine -
Posted Over 1 Month
2007 Harley-Davidson Road Glide , FOR SALE: 2007 HD Road Glide (37,500miles) - Pacific Blue with Tour Pack, includes saddle bags and tour pack travel luggage, engine guards, highway pegs, one-up seat with back rest, and full cover. Following items replaced/serviced 30OCT14 - Radio, headlights, rear tire; HD standard full service completed. State inspection valid thru Sept15. $12,500.00
$10,100
Ewa Beach, Hawaii
Category -
Engine 1450
Posted Over 1 Month
Motorcycle value Source - Kelly Blue Book. Suggested Retail Value for stock OEM $8,750 The Blue Book value is applied to a unit assumed to be original stock. It includes all original standard equipment. Touring models include fairing and saddlebags as well as standard accessories. Units which have been restored, customized or are "one of a kind" would be worth considerably more. Use the chart below to add for additional equipment. The equipment listed is assumed to be in good condition and in working order. Optional Equipment STREET BIKES Optional Equipment Alarm System $65 Back Rest, Chrome $35 Cargo Rack/Trunk $35 Engine Guard $35 Exhaust Header $65 Navigation System $135 Paint: Full Cstm or 2Tone $100 Polished Engine $265 Stereo w/CD/DVD/USB/GPS $65 Fairing: Full $65 Saddlebags, Hard $35 Windshield $35 CUSTOMIZATION (Street Bikes Only) (Add % of Verified Receipts) Factory Options 30% Aftermarket Opts 30% Mileage and Condition Street & Touring Models AVERAGE EXPECTED ACCUMULATED MILEAGE Model Year 2005 (Kelly Blue Book only goes back to Year 2005) 750cc & Up (Street) 28045 miles 750cc & Up (Touring) 42465 miles Average this bike (StreetTour) 35255 miles Actual for this bike 43482 miles (Year 2001) Figure shows the expected accumulated average mileage for model year 2005. Actual mileages may differ substantially. Because of variances in riding styles and road conditions, it is impossible to determine accurate dollar values for mileage. Overall condition factors will have a far greater impact on a value than the actual mileage. Condition: Excellent - $350 Good - $250 Poor - $150 2001 model year Trade-In Value Price: $6,440 Retail Value Price / Total: $10,100 Private Party Value Price $10,950 Additional Information: Original Owner Clear Title Maintenance records available All services performed; last service was 40,000 mile service New tires Owners manual, Service manual, Parts catalog included Harley-Davidson factory touch-up paint (Jade Sunglo) included Harley-Davidson Battery Tender included; quick-disconnect harness already attached to the battery Remanufactured engine counter-balancer and hydraulic tensioner (10-13) State Safety Inspection is current (expires 11-14) The bike is a trophy winner locally at the 2013 Street Dreams Hawaii Traffic Jams Car, Truck & Bike Show at Aloha Towers, and the 2014 Hawaii's Official Motorcycle Rally and Bike Show at Aloha Stadium; and it's great for riding too; it's well balanced and smooth. More details: GPS, USB, CD, DVD Player, Stereo, and Bluetooth Combination Speedometer/Tachometer Four 200 Watt 6x9 three-way full-range Speakers 300 Watt full-range 4-Channel BRT Amplifier Big Bag Stretched Bags with Speaker Lids Upholstered Interior Razor-Pak tour pack Chrome Forks Screamin' Eagle Pro Performance Cams Solid Chrome Disc Wheels High-Flo Air Filter Element Chrome Carburetor Cover Chrome Adjustable Ride Shocks Iron Braid Trigger Levers Factory Colors Detachable Upright Sissy Bar (interchangeable with detachable tour pack) Confirm values, click here. Check out my other items!
Trim FLSTF