Buell Xb9r motorcycles for sale in South Dakota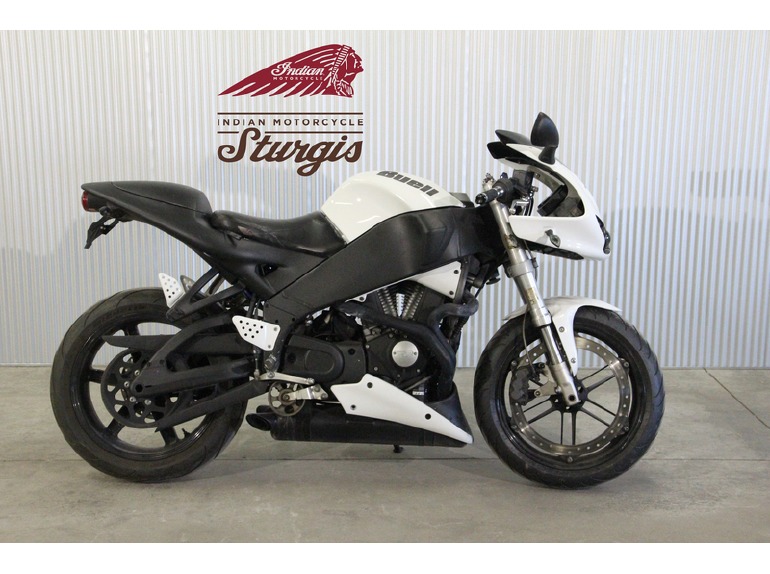 $2,995
Sturgis, South Dakota
2003 Buell XB9R, $2,999
Rapid City, South Dakota
Category Standard Motorcycles
Engine 984 cc
Posted Over 1 Month
2003 Buell Firebolt XB9R, READY TO CARVE CANYONS!!! - "We just can't seem to think straight." What's that supposed to mean? It means that while everyone else is heading straight, we lean our bikes over and scream into the turn. If it improves handling, if it enhances control, it doesn't matter what anyone else thinks - we're doing it. An aluminum frame that holds fuel, a gigantic single disc brake rotor, a belt-drive instead of chain - done. But beyond that, it also means creating motorcycles that prefer twisted roads to endless straightaways. Motorcycles like the Firebolt XB9R. This is the bike that launched a modern day revolution - a revolution that questioned everything from the front wheel to the final drive. Inspired by the track. Built for the streets. The Firebolt comes armed with industry-leading innovations that are as groundbreaking as its style. Weighing in at just 385 lbs., the Firebolt leads the middleweight class in torque-to-weight ratio. That's real world power when and where it matters the most - on the streets and in the corners.