Bobber Motorcycles for sale in Wisconsin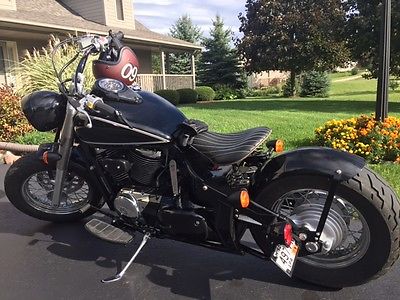 $3,900
Salem, Wisconsin
2005 Suzuki C50 Boulevard Custom Bobber for sale. This is a top quality Bobber conversion with all Blue Collar Bobber kit parts ( rear fender, rear brake light & mounting bracket, seat including frame mount, frame side covers, front turn signal bar), except Handlebar, which is a brand new Harley Slim Hollywood bar. $1400 for parts alone ( have all receipt) + most stock parts are painted or powder coated including headlight, running boards, engine covers, custom machined brake & shift lever, custom made front fender, speedometer housing. installed brand new rush full exhaust ($400) and pinstriped fuel tank. new Lowbrow custom GT grips and CRG lanesplitter bar end mirror. Bike is excellent running condition with recent tires (2000 miles). All fluids have been changed 500 miles ago. I have countless hours in this project. A great one of a kind bike.
Trim Custom Bobber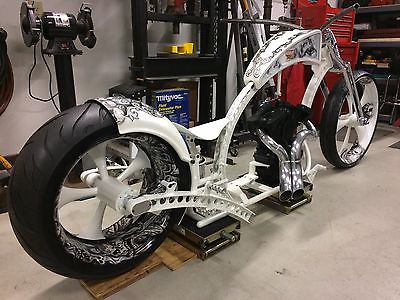 $19,000
Onalaska, Wisconsin
Category Bobber Motorcycles
Engine -
Posted Over 1 Month
I will accept best offer!2016 After Hours Bikes custom H-beam bobber/chopper project bike. Here is what is all included: - 2016 After Hours Bikes custom H-beam rigid bobber/chopper frame (Powder Coated)- SMT Machine 26" x 3.75" front wheel with hubs (Custom Airbrushed)- Vee Rubber Monster 120/50-26 front tire- SMT Machine custom made 20" x 10" rear wheel with hubs (Custom Airbrushed)- Avon Cobra AV72 280mm/40VR20 rear tire- Ultima 2" Open Belt Drive Complete Kit- Mooneyes 3 Qt. Aluminum Oil Tank w/mounting brackets- FSD Hotrod Sinful Exhaust Ceramic Coated Inside and Out w/flanges- Custom made After Hours Bikes bobber gas tank- Fat Katz rear fender with molded in fender struts- Custom made After Hours Bikes foot pegs- Custom made After Hours Bikes seat pan- DNA Chrome Springer Front End with extra set of springs- Drive side brake setup with DNA Chrome Rear Brake Caliper- Chrome Handle Bar Risers- Polished Aluminum Hand Control- Chrome Upper Motor Mount- Vintage Ford Tailight- I have the VIN tag and title for the bike ***Bike was custom painted a Diamond Pearl White color with a lot of custom airbrushing done by Y-Not Kustom Designs in Ocala, FL. There has been a ton of money spent on the paint and airbrushing. The frame, gas tank, oil tank, rear fender, front and rear wheels all have custom airbrushing on them. Paint needs to be finished. ****The plastic dummy engine and the handle bars are not included with this bike project, the engine is in there to show you what the exhaust looks like on the bike. I would be willing to work with someone if they need the bike shipped Bike needs to be finished and is sold as is! If you have any questions you can call/text me 608-317-4026 or message me through ebay! I have more pictures if you are interested! Thanks for looking!
Trim After Hours Bikes